PEDESTRIAN.TV has teamed up with Tourism NT to get you livin' your best life, Northern Territory style.
According to our ever-reliable mates over at Urban Dictionary, an adrenaline junkie is referred to as "someone who frequently gets high on life, loves and follows his or her dreams, follows his or her heart, and lives life to the max." I AM WEAK. That's pure poetry – Shakespeare could never.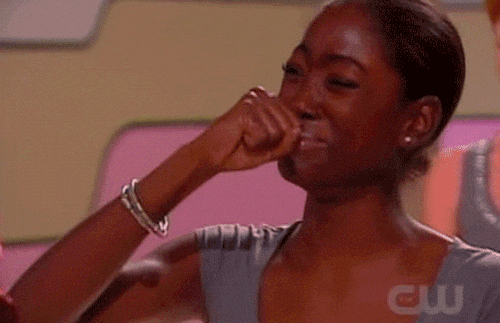 But seriously, if you're considering a trip to the Northern Territory soon and you classify yourself as someone who gets high on life, you're in luck. From helicopters and skydiving to buggy and airboat adventures, please enjoy the ultimate list of the most heart-racing activities to do in the NT.
Do you have your water bottle nearby? You'll need it. Phew, I'm tired already.
Helicopter pub crawlin'
I didn't know I needed helicopter pub crawls in my life, but now I do and I will never be able to stop thinking about it. Airborne Solutions run a "Heli Pub Crawl", with half-day and full-day options available. BRB, emerging from hibernation to tell my various group chats about our new dream activity. (Quick sidebar: I don't even trust myself on the ground after a vino, let alone thousands of feet in the air in a helicopter. But I'm willing to find out. I volunteer as tribute.)
Airboatin'
Or perhaps you're looking for something that's still speedy, but a bit more mellow (and closer to the ground)? Darwin Airboat Tours is a relatively new activity to grace Darwin with its presence, offering a 45-minute, V8 airboat experience that'll take you across Darwin Harbour towards the stunning mangroves.
Hot air balloonin'
3 things that I enjoy: pretty things, flexing on the 'gram and not having to move that much. Hot air ballooning seems to tick all boxes. Outback Ballooning offers an extremely picturesque way to tackle the NT. They fly 250-300 days a year, and can take anywhere from 2 to 24 passengers per sesh, so rest assured – squad can pull up in style.
Off-road buggyin'
Speaking of pulling up in style, imagine turning up to the club in one of these bad boys from Finke River Adventures. Book yourself a buggy and experience the rugged terrain of central NT. You'll feel the wind in your hair and will have no choice but to pretend to be in a music video. That's very Lana Del Rey "Ride" and Lady Gaga "Judas" of you. Vroom, vroom.
Skydivin'
How could I create a list about the exhilarating activities without including the mother of all things hair-raising – SKY DIVING? Skydive Uluru is the perfect option if you want to take your NT journey to new heights (sorry, I had to). You can choose to exit the aircraft at either 10,000 or 15,000 feet – both options sound extremely terrifying – with panoramic views of the Red Centre. That's living, kid.
Now run wild, you adrenaline junkies! Dive into water, ride helicopters, jump out of planes – whatever makes your beautiful heart pump, sweetie. In the meantime, feel free to jump on over to Northern Territory for more heart-racing inspo. Happy explorin'.
Image: Instagram / @ausoutbacknt