PEDESTRIAN.TV has partnered with DiDi to help you get out and about without breaking the bank.
Oh hey there, is your name Max? Probably, seeing as you clicked the article. Lucky you, buddy, because the new kid on the rideshare block, DiDi, want to give you free rides up to the value of $30 every Saturday from the 18th of October until the 9th of November.
Maxine, Maximus, Maximo, Maxim, Maximilian, Maxwell, Maxie, Maximum: it's all good and valid to score a free trip or so in Melbs.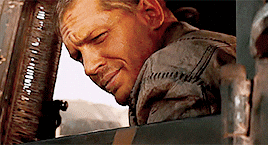 If your name isn't Max, but you have a sibling/ friend/ neighbour/ random person who served you coffee one time who IS named Max – time to start buttering them up so you can jump in their ride. If you don't have any of these things perhaps just aggressively hit online dating until you find a lover named Max, keep them for the entirety of the promo, then dump them again? Just an idea.
How do you take advantage, besides having the good fortune of being named Max? Head here immediately and download the DiDi app before October 14th. Then just go ahead and use the free rides up to the value of $30 for your Saturday plans. Did you just become the most popular person at the party? You sure did.
Not named Max and feeling a little cheated? Don't worry your pretty little party head, you can still get 50% off your first five DiDi rides, if you sign up for the first time after October 11th.
Perhaps you could team up with your favourite Max to get everyone to and from the party each weekend? Just saying.
Image: The Nanny