PEDESTRIAN.TV has partnered with Topdeck and Flight Centre to bring you European holiday inspo.
You know that saying 'kill two birds with one stone'? Well, aside from being something your dad might use to describe picking up milk when you fill up the car with petrol, this strange idiom is actually a pretty good travel mantra too.
Let us explain.
The basis of 'kill two birds with one stone' is, essentially, achieving as much as possible with a single action. It refers to clever, well thought-out, effective activity – all adjectives we like to associate with our travel plans.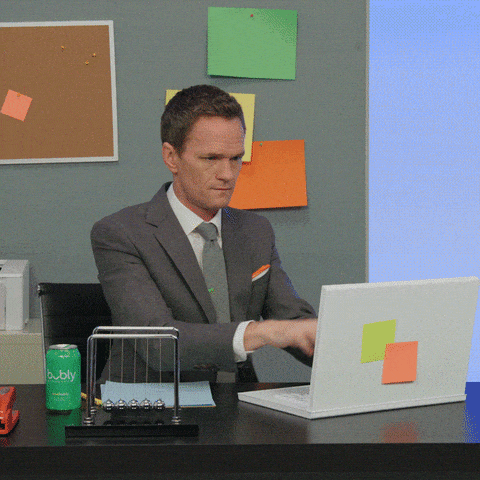 So, if you're treating yourself to Europe flights (that's the stone in this analogy, FYI), it makes total sense to tick off as many countries (or birds, if you will) while you're there, right?
And the best way to take on a load of countries is through action-packed tours, peppered with some quality downtime, offered by the likes of Topdeck and Flight Centre.
Here are a handful of chocker-block tour ops to help you see as many sites as possible in the one trip.
Check off the United Kingdom
Number of countries: 5
Visits: England, Scotland, Northern Ireland, Republic of Ireland, Wales
If all your mates are moving to the UK right now, why not pop over and see them with this thorough, 14-day itinerary? In addition to seeing your friends, there's also a load of funky castles and cool pubs to suss out.
Start your trip in Liverpool before moving across to York for some Gothic vibes. Move on up to Edinburgh for some underground tours and potential Loch Ness monster sightings. Wave goodbye to Edinburgh as you make your way to Glasgow for delicacies like mighty fine whiskey and the infamous deep fried Mars bar. Next stop is Galway, Ireland in all its cobblestone glory. Then it's on to Dublin with an incredible panoramic view of the city from the Guinness Skybar. North Wales starts calling, with a ferry transporting you to Wales and Cardiff where you wrap up the tour with some musical acts and a cute final dinner.
Do all this and more with the Britain & Ireland tour here.
Do the highlights
Number of countries: 9
Visits: France, Switzerland, Monaco, Italy, Vatican City, Austria, Czech Republic, Germany, Netherlands
Nine countries in 20 days? Ooooft. You better strap yourself in for a wild ride. Begin your adventure by seeing the best Paris has to offer, including the iconic Mona Lisa and some truly delish cheese/wine bars. Traverse the banks of the Seine like you're living an Abba song before packing your bags for Switzerland. There you'll spy snowy peaks and stay in the non-Harry Potter version of Grindelwald. The next day, explore fairytale villages and, if you're keen, go skydiving out of a helicopter.
Then rub shoulders with the international jet setters in Nice on the French Riviera. Jump on over to Florence to sniff out a French perfumery and then on to Pisa to lean on that famous tower. Check off Rome and Venice before you call it a day in Italy, making your way over to Prague and the cool muso scene in Berlin. Finish the trip in Amsterdam before returning to London town.
Start planning your European Getaway tour here.
See a bit of everything
Number of countries: 12
Visits: France, Switzerland, Monaco, Italy, Vatican City, Austria, Slovakia, Hungary, Poland, Czech Republic, Germany, Netherlands
If you can't pick one part of Europe to focus on, why not see a bit of everything? On this 24-day tour, you can safely say you've seen pretty much every site your well-travelled mates fondly reminisce about.
Start your trip in London, making your way over the channel to see what Paris has to offer. After you've stuffed yourself with croissants, work 'em off by mountaineering until your heart's content in the Swiss Alps. Take a turn for luxury by hitting up the French Rivera and the land of rich and famous celebrities, Monaco. Then on to Italy with a trip to the terracotta-topped city, Florence, before making your way to Rome, The Vatican and then the oh-so-romantic, Venice.
Next on the hit-list is Austria's Vienna and Budapest. Kraków and Prague feature in the subsequent chapter of your trip, including a humbling trip to Auschwitz. Your grand Eurotrip comes to a close in Berlin, Germany and, finally, Amsterdam, where you call it a day and travel back to London.
Keen to feel the Spirit of Europe? Find out more info here.
Live your best life in the Mediterranean
Number of countries: 3
Visits: Spain, Morocco, Portugal
If you've got three weeks to spare, why not spend it visiting the sexiest spots in the Mediterranean? Think vibrant cities, warm nights and insanely pretty beaches.
Start your trip in Barcelona, Spain, walking down the lively Las Ramblas high street. Then kick on to Valencia to see the Old Town before spending the next day stuffing your face with paella. Next stop? Granada, to top up your Instagram feed. Then onto Asilah, Morrocco, and the city of Fes to see the Royal Palace and explore the souk-filled labyrinths. Return to Spain via Seville and then pop over to Portugal. In Lisbon and Porto, feast your eyes and tum with medieval sights and some tasty port vine. Then, circle back to Barcelona, seeing what Madrid and San Sebastián have to offer on the way.
Like the sound of it? Check out the Iberian Voyager tour here.
Image: Instagram / @TopdeckTravel