PEDESTRIAN.TV has partnered with P&O Cruises to keep your whole friendship group happy.
In not exactly new news, it's been all but confirmed that we're not leaving this sandy isle for a while. But as restrictions all over Australia ease, the 'stay home' mandate has started evolving to something more akin to a travel mantra – think of it as an invitation to follow the yellow sanded road and adventure out to explore everything the great Oz has blessed us with.
I know you're restless. I know you're antsy. I know you're missing the thrill of touching down on foreign soil, meeting mates in exotic places and sinking beers from where you'd rather be. But guess what? You can do all of that in Australia. We have a single cattle ranch that is bigger than the entirety of Israel, so don't tell me there's nothing to see here.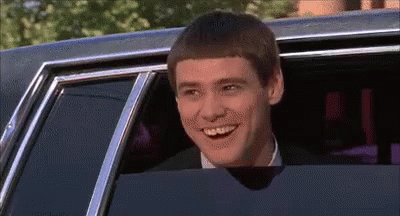 We're home to prime desert real estate, first-class city stays and coastal road trips that are the envy of the world. You can see a Big Banana, Big Guitar and Big Cheese all in NSW alone. So stop crying yourself to sleep at night scrolling photo albums of trips past. There's a big country out there, and it's waiting to be Instagrammed.
These five adventures are guaranteed to fuel your travel fire.
Adventure out to sea
You, your mates and a whole week of all-inclusive excellence. Now, it's not like we didn't live 2020 – we know it wasn't the greatest year for cruises, but P&O have stringent measures in place to help make sure you're safe and sound onboard.
A good thing, considering food is included, there are great drinks packages and heck, even abseiling and swimming pools are included.
Cruising is like having your cake and eating it too. You can sail the seas, see the nice landscape things and then hit up a couple of clubs after dinner. And you don't have to catch a single taxi home. You just walk to your P&O room, whether it's a primo suite with a private balcony or just a budget-friendly place to crash when you run out of energy. What a life.
There really is something for everyone, even the land-lovers. Shore tours provide a chance to hop off the ship and explore a new location like Moreton Island-Tangalooma, the Whitsundays, The Great Barrier Reef, The Sapphire Coast, Esperance, Tassie and more.
If a full cruise isn't quite your jam, don't sweat it! There are actually a tonne of shorter cruises if you're keen on a quick fix. You can even do 80s themed cruises, comedy cruises and more.
Go full retreat
Fancy a week of downward dogs and sun salutes? Looking to spend some quality time in zen contemplation? Does a 10-day silent meditation really get you stoked? Well here's some good news, oh spiritual traveller – you don't need to jump on a flight to the motherland and risk Delhi Belly to get your fix. 
There are heaps of totally transcendental, chakra-cleansing, asana-aligning retreats closer to home. Whether you fancy a Bali-inspired lodge just outside of Byron or a forested wonderland down in Tassie, the universe has your back (and your wanderlust).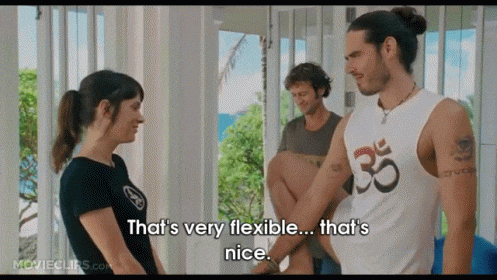 Stargazing from a swag
One swag and about a billion stars. How does that sound for an otherworldly travel experience? Australia is home to some of the best stargazing in the world. In fact, Winton – a tiny town in QLD – was recently certified as an official Dark Sky Sanctuary. Which is a huge deal considering there are only 10 certified sites worldwide. Yeewwww, geddit Winton! 
But you don't have to venture to rural Queensland to satisfy your star stoke, the Central Australian desert has some pretty epic skies, as does Victoria's Great Ocean Road and the Warrumbungles in NSW. Just roll out your swag, pack a few late-night snacks and settle in for a truly five-star experience (lol, sorry).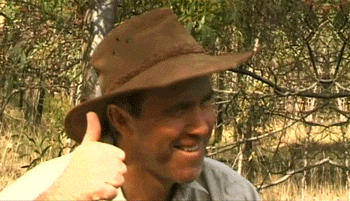 Take a train journey
Forget squeezing onto a packed train in Tokyo or fighting for a seat on a carriage in India. We need to stop looking at those travel adventures through rose coloured glasses and see them for what they really are – claustrophobic.
Here in Aus, you can take a cross-country train journey in true Wes Anderson style. Like, would you prefer kicking back with a glass of wine and a view to the Central Australian desert or eating a hot damn feast en route to Perth? Australia is your oyster, amigos. And it's got wheels.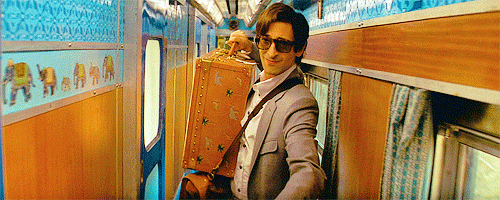 Hike in and camp out
Craving a bit of a wild time? Still sore about having to cancel your Patagonia/Alaska/Canada adventures? Don't let a global pandemic stop you from dusting off your hiking boots and hitting the trails. After all, Australia is packed with natural ridiculousness.
Whether you want to keep things cruisy with a bush trek or join a camel expedition across the guts of the country, you do you boo.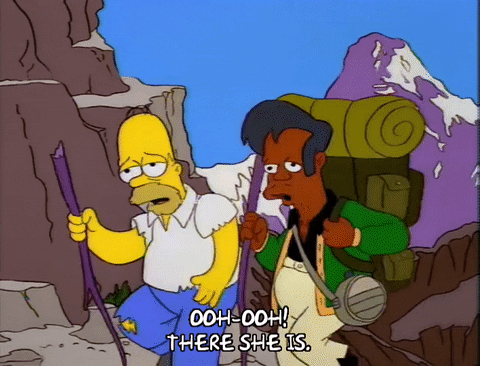 See! Who needs long haul travel? Not us, we say. Our backyard adventure is looking mighty enough.
Image: The Inbetweeners