Do you remember the blessed music player that was Winamp? If that name sounds foreign to you, let me fill you in.
Winamp was a free media player that was released all the way back in 1997, and eventually closed down in 2014. While you can still find versions of it floating around the web, you can now simply run it in a browser window.
It looks and behaves exactly like the original, and even has the original test file – DJ Mike Llama's 'Llama Whippin' Intro' – ready for you to giggle at like the old days. Classic.
Created by San Fransisco area programmer, Jordan Eldredge, the player comes ready to play all of your – probably illegally downloaded – MP3s, if you still have some kicking around, that is. You can even change the player's skins, just like the old days. Ahh, the hours I spent downloading poorly-made nu-metal band skins that I'll never get back.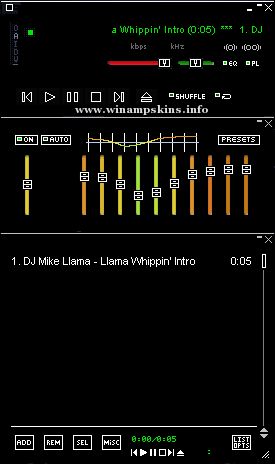 Winamp also had a dope visualiser that made your music look like a drug-fuelled haze, but its biggest advantage was the relatively low CPU usage it ran on. Compared with the bloated Windows Media Player of the time, Winamp could be used without slowing down other programs running at the same time.
For my nerdy 14-year-old self, this meant I could play Unreal Tournament and listen to Disturbed songs without my shit getting all laggy. What a time.
Welcome back, nostalgic llama-whipping media player.