Here ye, here ye. 'Tis the season to buy stuff second-hand because we are all well and truly broke with expensive taste.
But when it comes to adopting goods that have experienced a bit of prior lovin', are there any dos and donts? You've come to the right place, thrifty queen. From phones and gaming to cars and underwear (lol), here's a handy guide to pre-owned, second-hand purchasing.
Let's have a chin-wag, shall we? Alexa, play "Thrift Shop" by Macklemore feat. Ryan Lewis.
YAY
CARS
I literally refuse to believe that any of us can afford a brand spankin' new car. Besides, what do you need a new one for, anyway? All cars look new after a quick vacuum and a scrub. Vroom, vroom, sis.
PHONES
Buying one of those pesky cellular phones costs a literal arm and a leg nowadays, so it's no surprise that there's been a shift in Aussies jumping on the pre-owned phone bandwagon. At the rate phones are updating and releasing new versions nowadays, you can pretty much expect a new phone being handed down at an affordable price. To that, I like, comment and subscribe.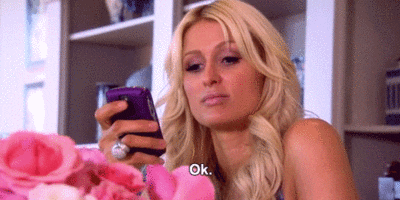 GAMING
As long as you've done prior research, taken price points into consideration and have your wits about you, those games should be yours for the taking. Besides, it's always fun when someone unlocks all the levels for you.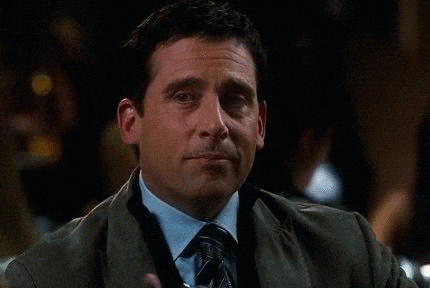 CLOTHES
Obvi.
NAY
UNDIES
Look, the undies may be real cute and all, but it's just way too close for comfort.
MATTRESSES
Mattresses are expensive, it's true, but I think it's safe to say that a new mattress is a worthy investment. You spend approximately half of your life on that bad boy, after all, so you may as well splurge on something that's fresh and not riddled with unknown prior stains. (Sorry, I had to take it there.)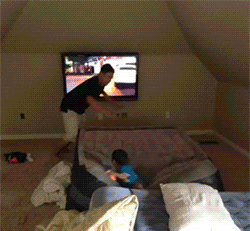 HAIR BRUSHES & EYE MAKEUP
When it comes to the beauty department, I'm assuming that the sharing of products with a stranger might be a slight health and safety hazard. Stay in your own beautiful lane, friend.
COFFINS
Two's a crowd, sis. Deceased.
Well there you have it, you thrifty humans. Most stuff, that is usually super expensive, can be way more affordable than you think when you get it pre-owned. But remember, if there's any chance of skiddies or an explosion, it's probably best to steer clear. Now go out there, buy some fancy stuff and save your precious pennies. Froth.
Image: Instagram / @babyru.x