The makers of Pokémon GO have revealed a bunch of gameplay details for the upcoming Harry Potter AR game, Wizards Unite, and by the looks of it, your neighbourhood will soon be filled with gamers casting bulk spells.
Instead of hunting down and catching Pokémon in the real world, Wizards Unite has you looking for "Foundables," which are "artefacts, creatures, people, and even memories" that have mysteriously appeared in the muggle world. Your job as a witch or wizard is to find and banish these Foundables back to where they came from.
"Your journey begins as a new recruit of the Statute of Secrecy Task Force, established by the Ministry of Magic and the International Confederation of Wizards for the purpose of investigating and containing The Calamity," the details read.
So just what in the sweet fuck is a Foundable? Well, it could be a lot of things, and I guess that's part of the fun of it. Assuming there's a wide variety of them around, you could be looking at a different experience each time you leave the house, but it's hard to say for sure at this point.
The announcement also has a number of gameplay GIFs, so you can kinda see what Niantic is getting at.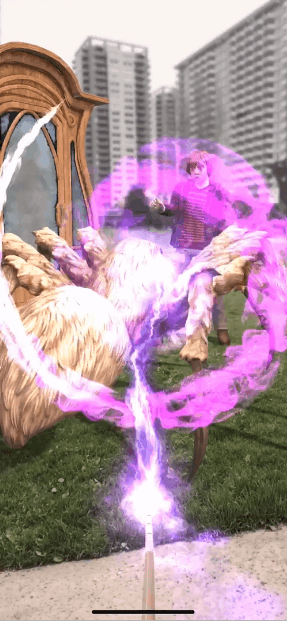 The description continues:
As you step outside and explore the world, the Map will reveal Traces of magic, highlighting the location of magical Foundables. While these Traces can be found all around you, certain Foundables may be more likely to appear at various types of real-world locations including parks, banks, municipal buildings, college campuses, libraries, monuments, zoos, art galleries, and more. Cast a variety of spells to overcome the Confoundable magic, keep the magical Foundables safe, and send them back to the wizarding world. By returning Foundables, you'll earn unique rewards that can be tracked in the game Registry.
According to a report from Eurogamer, the player can choose from one of three classes: Magizoologist, Professor, and Auror. Each of these will have a particular skill, such as bringing down magical beasts, having "deep magical knowledge," and casting spells.
Casting spells will use up Spell Energy, which can be replenished by stopping by "Inns, found at Muggle locations around the world, to collect food and drinks". You'll also be able to track down ingredients for potions and shit.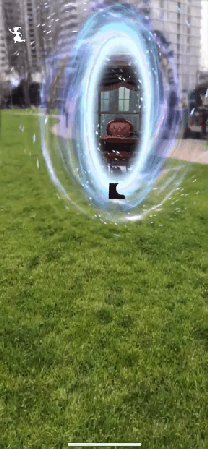 There will also be a Wizards Unite version of Pokémon GO's gyms, which are called Fortresses. Here, you'll be able to participate in "real-time multiplayer battles against dangerous foes, including Death Eaters and soul-sucking Dementors".
That's pretty much it for the moment, folks, but you can sign up here if you're keen on staying up to date. You can also pre-register for Google Play right now, but there's nothing for iOS devices just yet.
I'm curious to see just how one goes about casting a spell, mainly so I know if I need to brace for hordes of people yelling absolute nonsense in the streets.  Harry Potter: Wizards Unite is expected to drop later this year.
Image: Niantic / WB Games