Apple's new software update, iOS 12.1, drops tomorrow, folks, bringing with it new features like group FaceTime calls, dual SIM support for newer models, and a bunch of new emoji.
[jwplayer KlaiocWU]
Announced today via a newsroom post, the update's biggest new feature is the ability to add people to your FaceTime calls. Originally built for a two-way conversation, you'll soon be able to have up to 32 people in a video chat, which sounds like Hell if you ask me. You'll also be able to utilise new features within the calls.
"With iOS 12.1, FaceTime is more fun and flexible, with simple ways to add another person, join an active FaceTime call, or use the same camera effects available in Messages to add stickers, filters or appear to friends and family as an Animoji or Memoji," Apple's post reads.
"When an invitation is received, people can choose to join using audio or video from iPhone, iPad and Mac."
The feature will automatically detect the most prominent speaker on the call and highlight them in the chat. Your own video feed will be sized based on how active you are in the call, but how well that will work is uncertain. What happens if 20 people just straight-up scream at the same time? Actually, I probably don't want to find out.
While the new emoji coming to our iPhones have already been announced, it's a nice reminder of what we're actually getting this time around, as the space between their unveiling and actually getting them is fairly long.
With iOS 12.1, we'll see more than 70 new emoji, including "new characters with red hair, grey hair and curly hair, a new emoji for bald people, more emotive smiley faces and additional emoji representing animals, sports and food."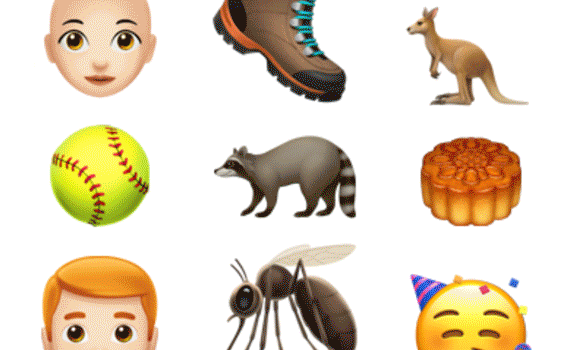 iOS 12.1 also brings greater depth control features for portrait mode photography, as well as dual SIM support for the iPhone XS, iPhone XS Max and iPhone XR.
So keep an eye out for the update tomorrow, folks, no doubt you'll be getting a notification on your phones at some point during the early morning.