Tech giant Apple has announced the date for its next set of product reveals as September 12, held at the company's Cupertino headquarters. It's expected to unveil three new iPhones, all of which are rumoured to follow the radical new design of the iPhone X, which was revealed last year.
[jwplayer sKZZk6x3]
Along with the obvious smartphone fare, Apple is also expected to be unveiling the Apple Watch Series 4 and some other bits and pieces. There's a cute little digital flyer that says "gather round" on it, as well, which is funny because Apple Park and its Steve Jobs Theatre is big and round. Get it? Gather ROUND? Ha, mad.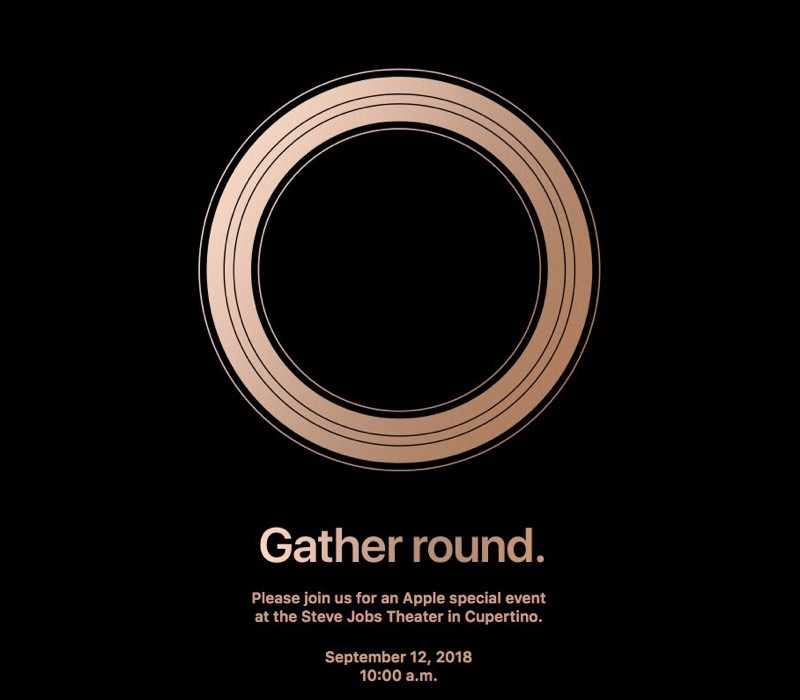 In terms of the three new iPhones, the general consensus is that there'll be a bigger version of the iPhone X with a 6.5-inch OLED screen, an iPhone XS-type model, which will essentially be an updated version of the current version and its 5.8-inch screen, and a less expensive one with a 6.1-inch LCD screen.
Macrumours reckons all of the models will have FaceID, no home button, edge-to-edge displays, and an updated version of the A12 chip. The tech giant is also expected to announce an updated version of the popular AirPods with enhanced Siri support.
If you're keen to join me in getting up at a stupid fucking hour to watch the announcement live, you can do so at 3am AEST on the 13th of September.
Get the latest tech news – from computers, apps, Apple products, new technologies and more.