If you're someone who loves a piece of fresh and sleek tech, then you'll wanna be paying close attention to eBay at 3pm today. The site kicked off its eBay Plus Weekend Sale at 10am this morning and the next round of bonkers deals on items from Samsung, Fossil, Xiaomi, and more are sure to get your circuits running hot if you catch my drift.
So if you're ready to drop some very reasonable cash on a bit of top-tier tech, here are five red hot deals just for you.
1. Samsung Galaxy S10 (128GB)
Current price on eBay: $1,339
Plus Weekend deal price: $899
Straight outta the gate with a big one, folks, the Samsung Galaxy S10 is one of the company's latest and greatest smartphones. It packs 6.1-inches of Dynamic AMOLED Infinity-O Display, 128GB of storage space, fingerprint sensor, and so much more.
If you consider yourself a bit of a photography buff, the S10's camera system has a whopping five lenses; two on the front and three on the back. I know that might sound a little excessive, but what it actually means is that you'll be able to take the perfect shot for any occasion. Wide-angle? No worries. Telephoto? You betcha. Ultra-wide? Hell YES. Even the front camera is 10 megapixels, so you can snap those crystal-clear selfies until your heart is content.
Normally, eBay sells the Galaxy S10 for $1,339, but today at 3pm during their Plus Weekend Sale, you can pick one up for just $899. Muy bueno!
2. Xiaomi M365 Electric Scooter Black FBC4004GL
Current price on eBay: $749
Plus Weekend deal price: $449
I understand that the above kinda just looks like a mess of letters and numbers, so allow me to translate it for you. This sage ancient text actually says "a damn good time". I know, it's amazing.
We're not talking about the analogue scooters of yore that clog up your local skate park, folks, this electric scooter is top notch gear for getting around. It can cruise a distance of roughly 30km on a single charge and its foldable design makes transportation and storage easy when you're not riding.
It even has a feature which converts the kinetic energy produced while riding to power, which extends the battery's charge. And because battery life and condition can be tricky, there's a downloadable smartphone app which lets you track and monitor both.
This magic carpet of the modern age usually goes for $749 on eBay, but you'll pay only $449 at 3pm today, saving you a whopping $300. Not bhed!
Side note: be sure to check your local laws for their stance on electric scooters, because they differ from state to state.
3. Samsung – 1TB T5 Portable SSD – MU-PA1T0B/WW
Current price on eBay: $269
Plus Weekend deal price: $169
Outer space may be the final frontier, but we all know hard drive space is where the magic happens. With a huge 1TB of portable storage, this Samsung SSD will have you transferring files at lightning speeds.
For the lesser nerds out there, SSD stands for Solid State Drive, which is different from a standard portable hard drive. I'll spare you the techy details, but SSD is significantly faster than HDD, which means less time watching a bar move across your screen, and more time thinking about how you much you'd have to pay Elon Musk to get blasted into actual space.
Normally these bad boys go for $269 on eBay, but you can knock $100 off that at 3pm today during the eBay Plus Weekend Sale, making it only $169.
4. Fossil FTW6003 Women's Smartwatch Q Venture Silver-Tone
Current price on eBay: $234.50
Plus Weekend deal price: $109.95
Well, would you look at the time? Yep, says here that it's time to get a dang watch. Luckily for you, eBay has a great deal on a women's Fossil smartwatch, and you'd be crazy not to have a gander at.
The FTW6003 isn't just any watch, it's smart, which means it can do extra stuff your boring old dumbwatch can't, like track your steps, control your music, receive texts, and more. It's compatible with both Android and iOS devices, so you can hook it up to most of the phones out there at the moment.
So if the time has come for a new watch, you can get this fine piece for $109.95 at 3pm today on eBay, down from the usual eBay price of $234.50.
5. Star Wars R2-D2 Smart App-Enabled Remote Control Robot
Current price on eBay: $79
Plus Weekend deal price: $29
If you don't want your own remote controlled R2-D2, do you even have a heartbeat? Don't try and tell me you're not a Star Wars fan, either, because I'm simply not having it.
Not only can you control this bleep-blooping little pal with a tablet or smartphone app, but you can also make it dance to music. What's not to love?
If you're sold on the idea of your very own R2-D2, you can pick one up today at 3pm on eBay for only $29 down from $79. Talk about a bloody bargain.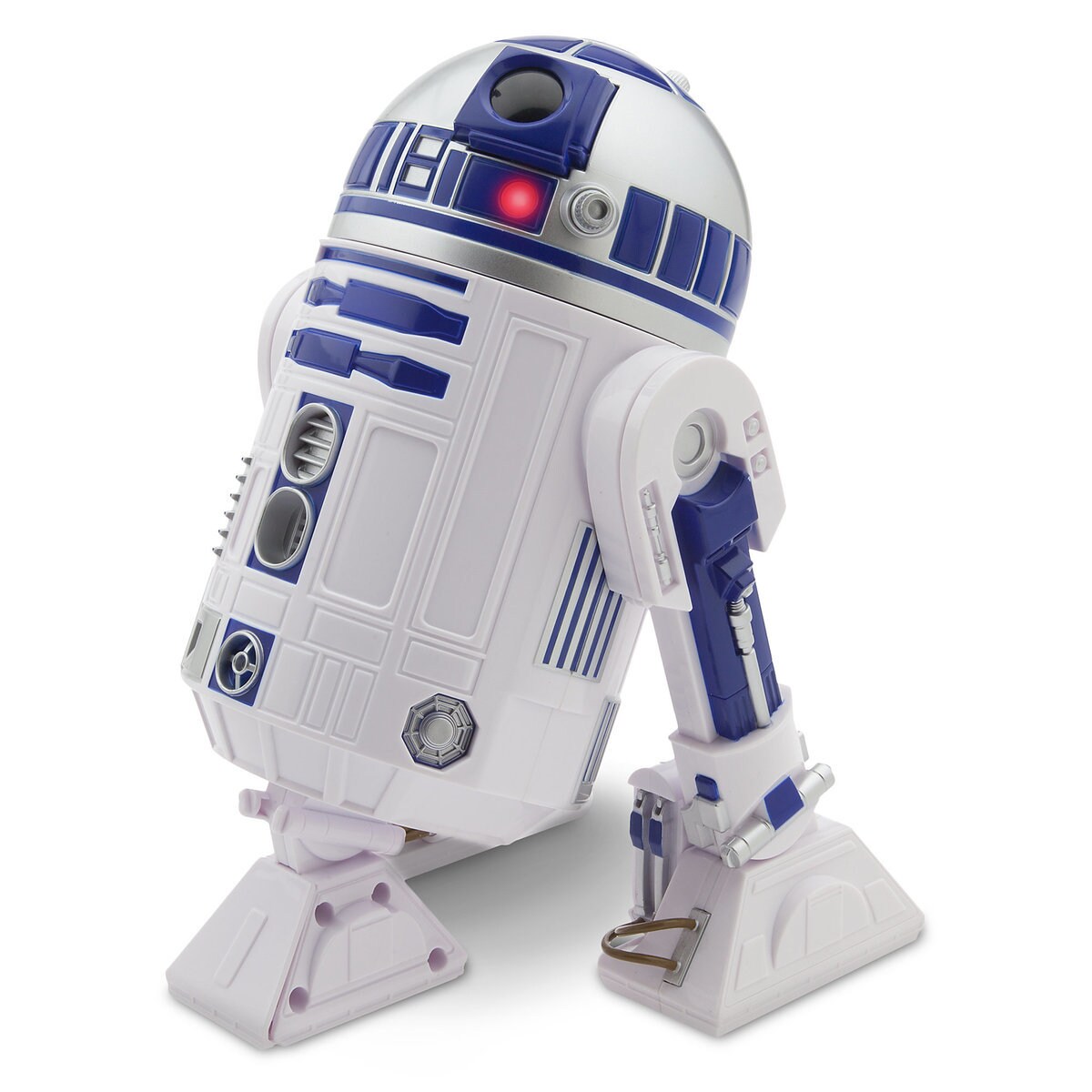 If your inner tech god/goddess is frothing for these immense savings, all you need to do to take advantage is sign up as an eBay Plus member. What's that? Glad you asked!
eBay Plus members get access to all of the juicy weekend mega deals along with all the regular perks like free deliveries and returns on millions of Plus items, as well as double the flybuys points. Membership will cost you $49, but that covers an entire year. If you're not sure whether it's right for you, you get a 30-day free trial when you sign up, so you can scope it out before you make any commitments.
These particular deals kick off from 3pm today and are only while stocks last, so be sure to sign up now if you're looking to indulge in some specTECHular deals. See what I did there? And if you wanna see even more, you can check out all of eBay's Plus Weekend deals right here.