There's a huge selection of emoji kicking around these days, but despite the range, there's nothing to represent those with disabilities. Aiming to change that, Apple has submitted a request for 13 new emojis.
"Apple is requesting the addition of emoji to better represent individuals with disabilities," the company wrote in its submission to Unicode. "Currently, emoji provide a wide range of options, but may not represent the experiences of those with disabilities."
The requested additions include a guide dog, prosthetic limbs, a hearing aid, the deaf sign, and people using wheelchairs or canes. There's 13 of them in total, but 45 if you take skin tone options into account.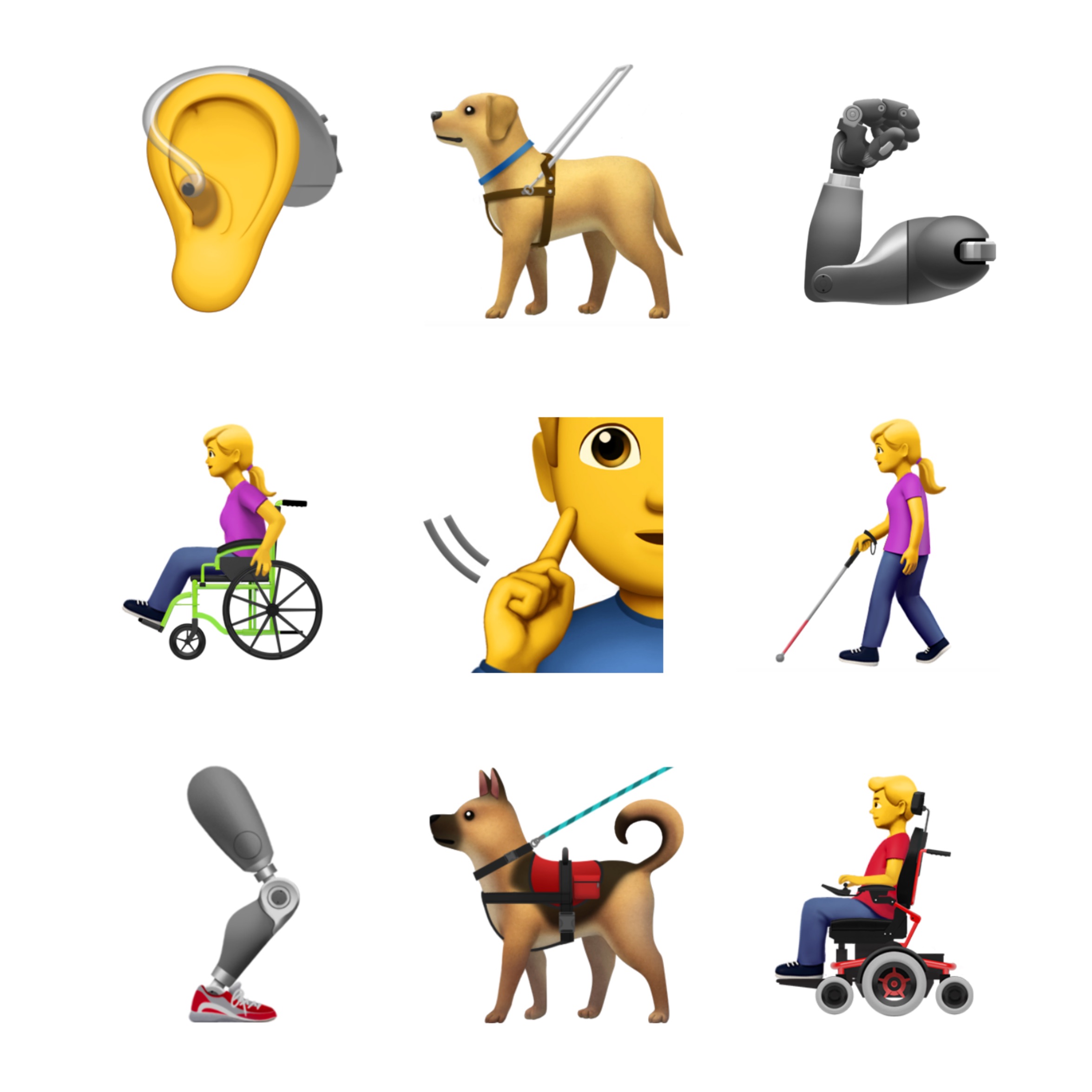 Apple note that this is "not meant to be a comprehensive list of all possible depictions of disabilities", but rather it stands as "an initial starting point".
The submission will be reviewed by the Unicode Technical Committee next month and if approved, the additions will be placed on a shortlist for Emoji 12.0, which is due out in the first half of 2019. The last lot of emoji, which includes red-headed men and women, should hit major mobile platforms later this year.
It's always great to see the selection of emoji grow to be more inclusive.