When you're as famous and beautiful as supermodel sisters Gigi and Bella Hadid, it stands to reason you're gonna be subject to a decent fair share of rumours, especially about your appearance. Sad, but true.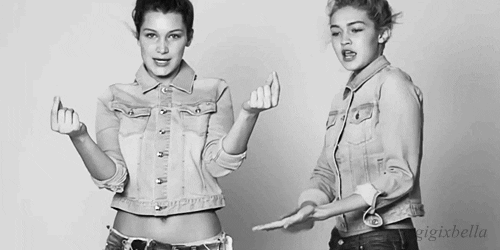 Since starting their careers in modelling, the Hadids have been labelled with having everything from fillers and botox to plastic surgery, all in the name of enhancing their careers. Over the years, these claims have been repeatedly denied by both sisters, but it seems the internet ain't taking this as a proper answer.
Now their mum, former model Yolanda Hadid, has responded to the rumours once and for all, in a revealing Instagram post.
To celebrate her 55th birthday this month, Yolanda shared this breathtaking lingerie selfie on her 'gram, which was accompanied with a caption talking about how she is now celebrating a "body free of breast implants, fillers, botox, exstensions [sic]".
"Fifty Five and smiling from the inside out…. Finally back to the original 1964. Living in a body free of breast implants, fillers, botox, exstensions and all the bullshit I thought I needed in order to keep up with what society conditioned me to believe what a sexy woman should look like until the toxicity of it all almost killed me," wrote Yolanda.
"… It took me many years of undoing some bad choices I made for myself before I finally found the freedom to sustainable internal beauty and acceptance of what is the best version of myself by nobody's standards but my own…………………….It's on us to learn to love our selves and celebrate our unique, one of a kind beauty at all ages as we move through this journey called 'life'. Beauty has no meaning without your health."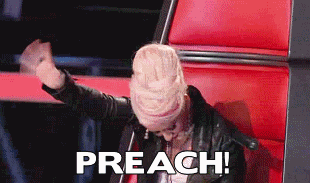 Pretty good spiel, right?
Buuuuut then some users decided to take Yolanda's candidness as the perfect opportunity to question her about her daughters.
"I agree with you but what about your daughters? Especially Bella? She is beautiful but must use fillers? And she is in the business so how do you rationalise that?" one wrote.
Yolanda kept her cool and shut down the claim writing, "None of my children have never [sic] done fillers or Botox or put anything foreign in their bodies, they know better after seeing what I went through."
Some then decided that Yolanda's overly-specific reference to putting something 'in' their bodies, was made to avoid commenting on other forms of plastic surgery, like rhinoplasty:
"they maybe didn't put anything foreign in their bodies but they most definitely removed something. There is nothing to be ashamed about, nose jobs are perfectly normal" wrote one user.
"WHAT ABOUT HER OBVIOUS NOSE SURGERY?" added another.
While it feels like the 'Hadid plastic surgery' question is turning into a sort of internet witch hunt, at the end of the day, getting plastic surgery is an individual's choice and, quite simply, nobody else's business. Even if the girls did get work done, they're not obliged to tell anyone.
Having said that, if they did have fillers or botox etc, it would seem particularly odd for Yolanda to deny it so adamantly, as that just perpetuates the stigma that surgery is something to be 'ashamed' of.
Bella has also spoken out in the past, addressing the same rumours, telling 
InStyle,
"People think I got all this surgery or did this or that. And you know what? We can do a scan of my face, darling."
So there you have it, they're saying 'nope, didn't happen', so let's just give it a rest, yeah?
Image: Getty Images / [Marc Piasecki / WireImage]