Let me start by saying that I'm a big fan of DIY beauty hacks. I mean, forking out $20 for a makeup blender will never sit comfortably when you can get the same result by just chopping up some homebrand micro sponge for 2 bucks.
It's this savvy thrill that unites broke gals the world over, and there's no better place for us to swap DIY notes than the internet. One need only check out the DIYBeauty Reddit for proof of the makeup world's endless resourcefulness.
But sometimes, just sometimes, the internet offers a platform for some truly fucked up ideas.
One such case is this truly horrendous DIY makeup brush tutorial by Twitter user @malicioustaurus, that's gone viral for all the wrong reasons.
this is the worst DIY i've ever watched pic.twitter.com/wWywzyXtlV

— yeah (@malicioustaurus) October 29, 2018
Now, we know what you're thinking: how can a makeup brush tutorial be horrendous? Surely that's an overreaction. Fake news, blah blah blah.
And we thought exactly the same thing, until we found out that the tutorial suggests users cut off their OWN HAIR to make said brushes.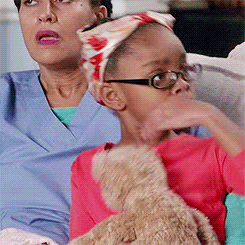 Never one to leave you wondering, Twitter was quick to voice it's thoughts on the feral hack:
Why did she cut it so high. pic.twitter.com/xOtq1ZCz7X

— 13/87 (@bitchidontsleep) October 30, 2018
im sorry your eyes saw this, it hurt mine too pic.twitter.com/C972v5lH23

— hoseoktrustinme (@_jkseuphoria) October 30, 2018
That face where u can see the regret pic.twitter.com/bdUOAZQHY2

— ???????? (@nouranyasser162) October 30, 2018
????….????mom told me if I don't have anything nice to say,don't say anything at all????and I'm sure we both know I don't have a single thing to say nice???? pic.twitter.com/zEN8IZp81d

— M (@MarceyDenisee) October 30, 2018
Aside from the shittonne of bacteria in your hair that can cause a plethora of skin issues, anyone cooked enough to actually do this would be left with a huge fkn chunk of hair missing from their head.
I honestly cannot see the up-side to this hack, aside from saving a few quid. But there's clearly a much dearer price to pay IMO.
Yup, this is definitely one of those instances where we acknowledge that we just need to suck it up and fork out for some brushes.
Image: Giphy