The 2018 Victoria's Secret Fashion Show is fast approaching. Aside from the boujee venue and fierce supermodel lineup, the most extravagant part of the show is definitely the Fantasy Bra.
For those playing along at home, the Fantasy Bra is an honour given to one of the Angels (or, as was the case in 2014, two Angels), where they walk the runway wearing the brand's most insane, show stopping piece.
The Fantasy Bra is famously made with no expense spared, featuring a slew of rare jewels, and fetching a hefty six-figure sum.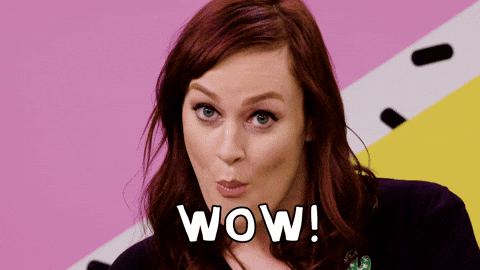 Remember, not every VS model is an Angel, with only 14 of the 30+ women given the coveted title. And the Fantasy Bra wearer is the most prestigious place among the Angels.
It's a foreign world, my friends, but that's how this shiz works. Alas, I digress.
Now, after waiting patiently, this year's lucky Angel has been revealed, along with the 2018 Fantasy Bra, and boy, it is PRETTY.
Victoria's Secret took to Instagram this morning to reveal that Elsa Hosk will wear the $1 million (USD) Dream Angels Bra:
The silver bustier-style bra, handset with 2,100 Swarovski crystals, features two matching cross-body harness details.
As implied by the name, the $1 Million Dream Angels Bra costs a dece amount which, when converted into Australian dollars, is closer to the $1.4 million mark.
Hot diggity dayyyum.
Sure, it looks pretty af, but we can't help wondering how comfortable it actually is to wear… My guess? Not very.
The eye-catching crystal garment is then teamed with a pair of silver lace underwear made to match, but not outshine, the bra.
This is Elsa's first time wearing the Fantasy Bra and, if these pics are anything to go off, we already know she's gonna nail it.
Last year, Lais Ribeiro was tapped to wear the jewel-encrusted Champagne Nights Fantasy Bra, estimated to be worth a ~cool~ $2 million:
Image: Instagram / @victoriassecret