Ariana Grande's banger toon 'Thank U, Next' clearly resonates with fans the world over.
In less than a month since its release, the song has already catapulted to the top of the charts and spawned a tonne of hilarious memes:
https://twitter.com/katangus/status/1059549502388940800
One taught me love
One taught me patience
And one taught me pain
And one still won't agree to film the 3rd movie pic.twitter.com/URaGxD1LSC

— Danny Peter Smith (@dannypetersmith) November 5, 2018
One taught me love.
One taught me patience.
One taught me pain. pic.twitter.com/rhJuekEioZ

— Tyler ❤️‍🔥 (@Tylerr_je) November 6, 2018
This week Ariana's continued to fuel our excitement by starting to tease the music clip for her cult-status song, including references to some of your fave 2000s movies.
[jwplayer R96KTr5m]
Perhaps the most notable of all is her Mean Girls segment, featuring the OG Aaron Samuels and, of course a custom Burn Book:
You know that saying 'give them an inch and they run a mile'? Well that couldn't be more true with the nail art community.
Let's not forget, these are the same people who brought us Kylie Jenner baby announcement and Dr. Pimple Popper-inspired manicures.
So it was really only a matter of time before we were bless'd with some very millennial 'Thank U, Next' nails starting to pop up over Instagram and Twitter:
Oh my god. Is it wrong that I'm actually obsessed with this?
https://twitter.com/AriDisneyLove/status/1061443330708369408
Of course, there are a variety of iterations on the trend with different nail shapes, lengths, colours and letter options to play with.
From teeny tiny kiss motifs to some truly OTT 3D details, nail artists and fans alike are creating their own take on the look:
https://twitter.com/whyIeaveme/status/1061311029529993216
https://www.instagram.com/p/BqF_BvDgiID/
Don't have that much time or patience? How about this slightly simpler design?
Then there's these talons, reserved for only the most die hard fangirls:
Actual footage of us right now: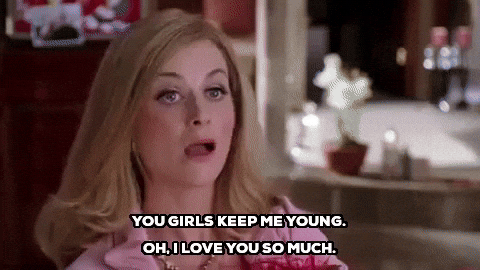 Since Ariana's totally down with her fans – and their ~creative~ ways to express how much they love their kween – I'm quietly holding out for Ari to debut her very own set of custom 'Thank U, Next' acrylics on Insta.
I mean, it could totally happen. And, if it did, the beauty community would probably explode.