Summer is right around the corner, meaning we're officially on the lookout for the fashion trends set to dominate 2019.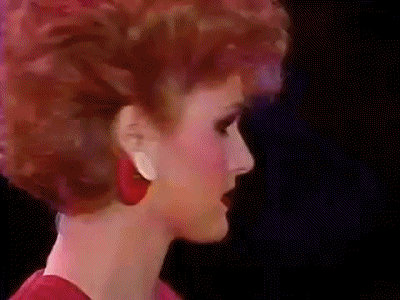 And one of the biggest indicators of up-and-coming fashion trends is search traffic spikes. Pinterest have now released their annual Global Fashion Report, charting the rising search terms online, and there's one we're particularly keen on: smock dresses.
Blame it on the reboot of Picnic At Hanging Rock, or the gradual industry shift to more comfortable fashion, but smock dress searches have risen 300% compared to this time last year. Wowzers.
Think: Victorian collars, billowy sleeves, floral prints and slightly longer hemlines. But far from looking like something out of ya nan's wardrobe, brands are opting for hectic prints and bright zesty colours to bring the style into 2018.
One need only look at Instagram for confirmation that smock dresses are, in fact, in.
Aside from looking chic as heck, the benefits of the humble smock dress are perfect for those of us who identify as lazy gals. With the maxi skirt and long sleeve details, you can skip the whole shaving/fake tanning shiz that you might have otherwise bothered with. Liking the smock dress a little more now? Same.
Here we round up the best smock dresses for women in Australia, to save you searching a gazillion sites, with cute options for every price point.
MOSS COPENHAGEN
TOPSHOP
ZIZZI
HANSEN & GRETEL
MILK & THISTLE
FREE PEOPLE
GANNI
Rometty Smocked Printed Georgette Dress
ATMOS&HERE
SISTER JANE
NASTY GAL
Long Time No See Crochet Dress $47.40
GINGER & SMART
Congruity Dress With Sleeve, $499
SHOWPO