Over the last few months you've likely heard beauty buffs and skincare obsessives wax lyrical about this thing called 'retinol'. In fact, this term's trending so hard, it's shaping up to be the 'hyaluronic acid' of 2018.
But what exactly is retinol, and why is every losing their shit over it?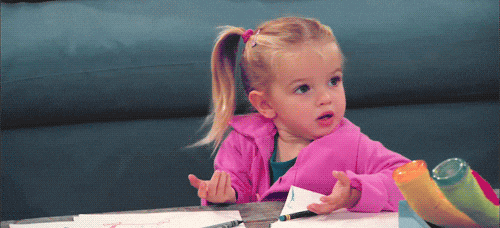 Well, I come bearing answers, my friends. Determined to get the 411 on the trending term, I employed the help of Dermal Therapist, Isabella Loneragan from The Dermal Diary, and even took a few retinol prods for a test spin, to bring you some bloody good info.
What is retinol?
First thing's first, "retinol is a form of vitamin A, and a type of retinoid" explains Loneragan. Retinoids are forms of vitamin A which, in turn, helps encourage healthy skin cell production. All retinoids contain the crucial retinoid acid, just in different concentrations.
What are the benefits of retinol?
Retinol is getting a shit tonne of hype because of its widely reported anti-aging properties and is "often referred to as the 'gold standard of anti-ageing' by many dermatologists," says Loneragan. That's a pretty big call, but it seems to tick all the requisite boxes:
"Retinoids have been shown in studies to fight lines and wrinkles by stimulating the production of collagen and elastin, increase cell turnover, help to treat acne, and keep the complexion bright."
How to pick the right retinoid for your skin type:
Fun fact: It turns out that there's not just one, but THREE, different types of retinoids:
1. Pure Retinoic Acid – this is the strongest form, which you can only buy with a prescription.
2. Retinol – this is a weaker product and can be bought without a prescription.
3. and Retinol Derivatives – derivatives are gentler again, and can also be bought at your chemist.
Not sure which one is right for you? Loneragan's here to help you decide.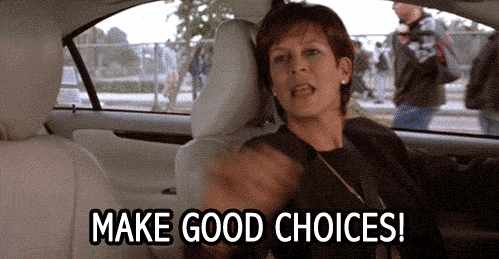 "If your skin's super sensitive then it's best to start with something over-the-counter – once or twice a week – to see how your skin copes before working your way up the strength ladder."
"If you are older, have thickened, sun-damaged skin, and don't usually suffer from skin sensitivity, then you can try a higher strength version." But don't get ahead of yourself and just blitz your skin with the stuff, no sir.
Even if your skin's tough as nails, Loneragan recommends that you "introduce it (or dilute it with some moisturiser) to give your skin a chance to accept the strength, and reduce it instead of over treating and over sensitising it."
How can you incorporate retinol into your skincare routine?
How you use retinoids entirely depends on the type you choose, explains Loneragan. If you choose retinol, it can feature in your skincare routine more frequently than the prescription retinoid acid.
"If your skin's super sensitive then it's best to start with something over the counter – once or twice a week – to see how your skin copes before working your way up the strength ladder."
"Conversely, if you're prescribed retinoid from a doctor, it's best to dilute it with a moisturiser and use it one to three times a week for a few weeks."
What's better: retinol serum or retinol cream?
First up, I personally dislike using a tonne of creams in my skincare routine. Between hydrating moisturisers, full coverage foundations and the hot Australian sun, creams can just feel too heavy and thick. Of course, everyone's different, but IMO serums reign supreme.
Aside from leaving your skin feeling silky smooth and super hydrated in a matter of seconds, serums are also good layering products, meaning you can often apply immediately after cleansing and before moisturising
Whether you're a cream or serum kinda gal, the question is, how much should you spend on each? So, I road-tested two different retinol serums (one exxier label and one supermarket brand) and compared the two.
The exxy op: Endota's Age-defying Retinol Serum, $140
The supermarket buy: Neutrogena's Rapid Wrinkle Repair Anti-Ageing, $37
While Endota and Neutrogena both recommend using retinol as part of your daytime base, I preferred using these serums at night. When I tried using the retinols under my makeup, I noticed a fine residue started to flake away when I blended my foundation.
When I used them at night, however, I noticed much better results. I experimented with these serums a fair bit and found that applying a fine layer before my night time moisturising cream was optimal. Granted, there was still a little bit of flaking but because there wasn't as many layers to blend (and I was going to bed), it didn't bother me.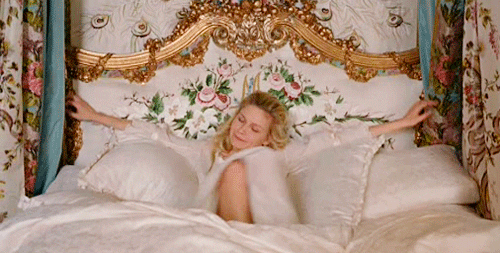 By the time I washed my face in the morning each of the products had properly soaked in and I saw the lines on my forehead noticeably reduced.
The main difference I noticed between these two products was the consistency and scent. Endota's serum is slightly runnier and unscented, whereas Neutrogena's is more like a lightweight gel and has a clean, fresh smell. It's really down to your personal preference and budget. If retinol is just a fad you want to experiment with, try the cheaper option and you can always splurge a little more if you like the results.
Does retinol live up to the hype?
"Yes, yes, yes. Retinol is the Mr Fix-It for all skin types and most skin conditions!" exclaims Loneragan. Her one warning? Make sure you do your research and buy the right type of retinoid for your skin to prevent over-sensitivity.
Would I recommend retinol? Yes, I would. My friends absolutely raved about it and I'm glad I tried it. When I stopped using the products for a few days, I also noticed my skin felt less plump, reaffirming the difference retinol made.
As someone who doesn't like an overly complicated skincare routine, I found retinol super quick and simple to use and perfect for overnight applications.