Margot Robbie is one of those celebrities who is so incredibly talented, beautiful and stylish that, whenever she steps out on an international red carpet, we catch ourselves bragging like insufferable parents being like "SHE'S AUSSIE, Y'KNOW?? SHE'S OURS".
And last night's BAFTA Awards were no exception with  Margot, once again, stealing hearts in one of her most insanely perfect dresses to date.
[jwplayer CwUqv6Y6]
The 28-year-old actress stepped out at the event wearing a Chanel Haute Couture dress and I am actually deceased after seeing these pictures.
Here she is wearing the silver embellished sequin fishtail gown, complete with a black tulle skirt and matching voluminous sleeves:
UGH, how is she so perfect??
Given how much is going on with this dress, it makes total sense that the rest of the outfit was kept relatively low-key with very little accessorising and classic two-strap stilettos.
But here's what you really want, a closer look at the utterly OTT gown, complete with thousands of teeny tiny beads in navy blue and rich gold amber hues:
Honestly, if you swapped the black tulle for white, this could also totally double as a brilliant bridal gown – just sayin', Karl.
As for the beauty details, the actress' hair was swooped to the side to create an elegant, fuss-free up-do, while her eyes were outlined with powder blue eyeshadow, in contrast to her soft coral lipstick:
Yeah, like, did I mention she's Australian? Because, if not, I feel like I should've because WOW.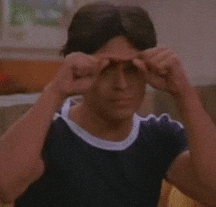 I can just imagine all the Brits rocking up at their night of nights when Margot goes and steals the whole damn show like it's no big deal. But also, what do you expect when you invite this lass to an event?