Male grooming as a whole has always had this stigma around it, right? You want to look good and not walk around with eyebrows like caterpillars above your eyes, but in some circles, telling your mates that you went to a salon to get your eyebrows done would probably cop you a roast and a half.
I've always been aware that my brows were a bit all over the show but I never really did anything about it. Not because of the stigma thing (although I know that's an issue for a lot of guys) but because, well, I thought it was something I could take care of on my own. But I kind of got to the point where my quick and shitty tweeze before heading out just wasn't cutting it anymore. I always, always hated how my brows would end up looking in photos.
In fact, there'd be times when I'd crop the top half of my forehead in pics so that my brows wouldn't be screaming through in the photos.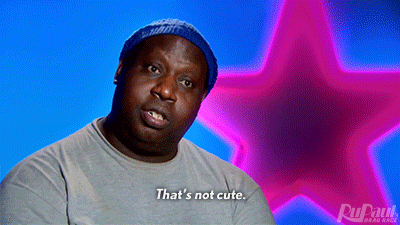 But after years of having bushy, unkempt eyebrows, I finally took the plunge and decided to get them done by a professional.
When I told my boyfriend that I was getting them done, he had his initial reservations purely because "I'm getting my brows done" conjures an image of an almost pencil-drawn result but it turns out eyebrow grooming doesn't always have to mean super thin brows, you can get them shaped in a way that still looks ~masculine~, if that's your vibe.
So I got in touch with Benefit and they offered the services of their National Brow Artist, Hannah Mutze. She had excellent bushy brows so I felt like I was in safe hands.
Okay, so here's a before shot of my Sandy Cohen brows:
ignore the unkempt beard, that's next on my grooming check list
To be honest, my only hesitation going into it was that I'm a bit of a baby when it comes to pain but it's no more than a pinch per pluck, really. In terms of timing, you're looking at about 10-15 minutes which you could legit do on your lunch break and still have time to spare.
I asked Hannah what the most common fears guys have when it comes to brows, and she agreed with me that over-shaping was a huge worry.
A lot of guys like to keep their brows looking quite masculine, just cleaner – for them it's most important to not overly shape the brows and just generally tidy around the broader shape to make them appear groomed.
But she also had advice for any guys who DO like the polished brow look – bc I know you're out there too.
For the guys who prefer a more polished, shapely brow – it's important to keep symmetry in mind and not take the brows too far apart – this happens all too often. Instead, vertically align the start of the brow with the nostril for the best result. Oh and please have them trimmed gents. Wiry, curly and long brows a la John Howard are not a look, and instead make the brow area look messy.
Anyway here's my after result:
Sure, I don't look like a totally different human but that wasn't the intention. The point was to have them trimmed and shaped in a way that made me look like less of a Yeti, ya know?
I feel like guys have this fear that if you get your brows done, they'll end up looking ultra manicured and archy but that wasn't the case at all. What they did was remove the excess bushiness and make my brows more shapely (READ: two separate entities) while still having them look natural. Just like Hannah said she would. I asked about maintenance products, and Hannah had one MVP.
A tinted fibre gel! The microfibres within adhere to each hair, making the brows look thicker. It deposits natural looking colour to fill in the brows and sets the hairs in place too. The best bit is it's super easy to apply and blends seamlessly into the brow. Just brush back and forth to build colour et voila!
Yep, I'm deffo adding shaping my eyebrows to my general care and maintenance routine.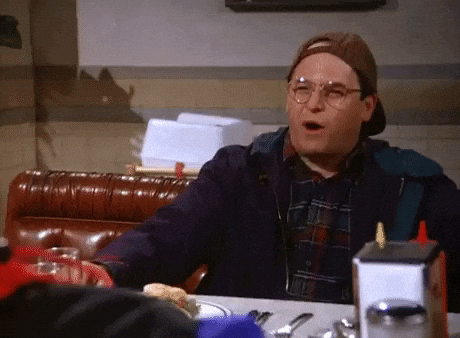 PSA – Benefit are doing brows for a great cause this month – during May, 100% of profits from Benefit Brow Wax Services in Myer will be donated to local charities Look Good Feel Better, Fitted For Work and Sister2Sister. No better time to give a brow shape a go, amirite?
Image: Getty Images