PEDESTRIAN.TV has teamed up with L'Oréal to keep your long locks luscious.
So you've been blessed with luscious locks that can actually grow and flow to mermaid lengths, you lucky duck. Make the most of what your mama gave you and look after the damn thing, please.
How do you do that? Glad you asked. I've chucked together the top five things to be aware of when you're treating your flowing mop to keep it lush and not like an overused broom. Everyone can handle five things.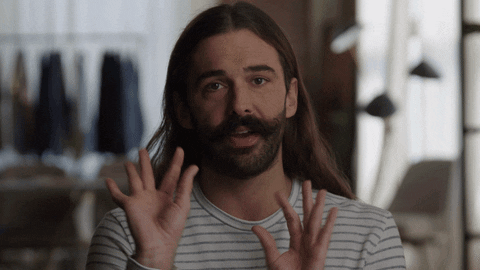 1. Get your brush right
Your beautiful hair deserves better than to be ripped and torn by a bad hairbrush. Chuck out whatever you're using for a natural fiber brush because it'll help to minimise friction and stop yanking your strands out. Your other option is a Wet Brush, they're designed to bend around tangles so there's less stress on your hair.
If you're using a wide-toothed comb, only use it when the hair is wet. If it's just damp the comb will stretch hairs out (and snap them) rather than separate them. Once the brush/comb is sorted, start brushing from the ends and work your way up to avoid compounding knots.
2. Use The Right Hair Products
Don't just throw any old shampoo and conditioner in. Make sure you get one tailored to long hair, that'll strengthen your strands and protect them from split ends aka the arch-nemesis of long locks.
Try L'Oréal Paris Dream Lengths Restoring Shampoo and Detangling Conditioner with keratin, vitamins and castor oil to strengthen your hair and help reduce split ends.
3. Choose Your Hairbands Wisely
You know when you pull a hairband out and it's got your ripped hair wrapped all around it? You do not want that. That whole 80s scrunchie coming back into vogue will be your new best friend. They won't pull at the root as you yank them out. If your style is a bit more subtle, opt for those plastic coiled ones – you know, those spiral ones you see on a wrist every now and then.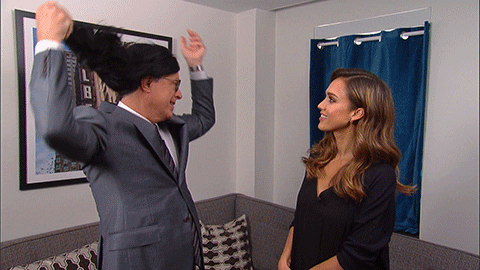 4. Use A Weekly Treatment
If you really want to tackle those nasty split ends – the bane of all long hair growers – you're going to need to make a weekly treatment part of your regular haircare routine. L'Oréal Paris Dream Lengths No Haircut Cream is your new hero. Not only does it reduce breakage and split ends, it protects your hair from heat damage.
 5. Skip The Towel Dry
Switch out your standard towel for a hair wrap or t-shirt made of softer fabric, like cotton and linen. I know, I absolutely did not realise this one either. It helps keep your strands sleeker inside the wrap, minimising your risk of frizz and damage while it dries.
Image: Riverdale