In the lead up to Halloween, Kylie Jenner and her bb girl, Stormi Webster, have been serving up some seriously ~wholesome~ Halloween costumes.
Earlier this week, Kylie shared a snap of the duo wearing matching skeleton outfits on her Instagram Stories:
Which has us like: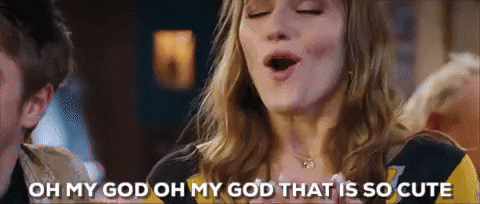 Now the makeup mogul has just shared more pics of their second costume together and it's also ridiculously cute.
https://www.instagram.com/p/BpiIJCUnYwy/
But if you think this is just a simple butterfly outfit, you're sorely mistaken. This look is actually a huge reference Ky's bb daddy, Travis Scott.
https://www.instagram.com/p/BpiFPsfnz6g/
https://www.instagram.com/p/BpiMx2nn8cc/
Rewind back to the beginning of the year, when Kylie was baiting us all with those pregnancy rumours, and you might remember Ky spamming her Instagram account with butterfly references.
https://www.instagram.com/p/Ba9wRLvllwy/
For the uninitiated, Kylie and Stormi's dad, Travis, kept gifting Ky random butterfly presents throughout her pregnancy (like this supremely ~extra~ necklace worth over $60,000):
Trav also wrote a song called 'Butterfly Effect' for Ky.
Heck, they even have matching butterfly tatts.
In short, butterflies are Ky and Travis' special symbol for each other, so picking out for their Halloween costume is definitely not an accident.
[jwplayer R96KTr5m]
Kylie went as far as to caption one of her posts 'Mariposa' – the Spanish word for 'butterfly' and one of the most popular theories about what Ky was going to name her daughter before Stormi was announced.
https://www.instagram.com/p/BpiGqkWnNuj/
Despite this being a very cute display of affection between the young family unit, we can't help noting one sliiiiightly weird part about the butterfly thing: Kylie is actually terrified of butterflies. LOL.
In an episode of Life of Kylie, the star revealed they scare the bejesus out of her:
"It's kinda just ironic that I am terrified, terrified, of butterflies. ALL butterflies," she said.
"This is what I think of them. Cut the wings off, and just look at their bodies, they're not that pretty."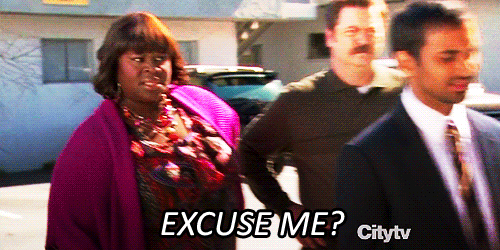 I'm not even gonna pretend I understand Kylie right now but, as a fellow woman of contradictions, I can appreciate this.