Kim Kardashian is no stranger to getting butt-naked for a cause. In fact, she's pretty much made a career out of it. And, you know what? Power to her.
Honestly, if I could build a multi-million dollar empire off posting thotty pics on Instagram, I probs would too. But I digress.
Anywhoo, Kim K fans froth nothing more than a fire selfie or raunchy bikini 'gram of their kween. Why? Cos: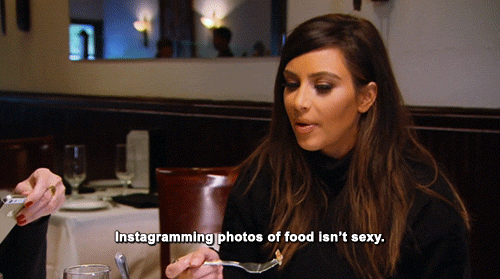 Sad but true.
So it comes as no surprise that, to celebrate the launch of her new 'Flashing Lights' eyeshadow collection, Kim got her kit off. But even her most dedicated fans were left kinda speechless by the shot.
Without further ado, let's get to the pic in question.
**CUE: DRUMROLL**
Ta-da!
Us RN: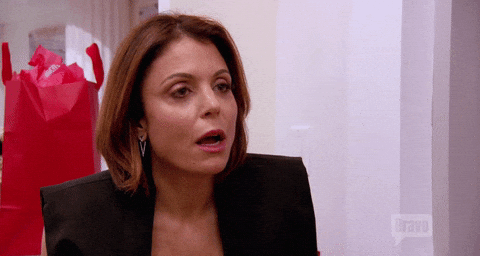 Strewth luv.
Ofc Twitter had some thoughts on the shot:
https://twitter.com/omg_chrisWTF/status/1053003218622586881
— حمیدالله جمعه زاده (@sDB586zJgFbYVXq) October 18, 2018
Omg have mercy on my soul u are so freak n hot! Im 39 yrs old 6'4 wit blue eyes. Just in case lol ILY

— My Info (@mylnfo97) October 18, 2018
Me trying to see this pic better pic.twitter.com/h2F4hLwVjQ

— Biggy Gaming© (@BiggyGaming) October 18, 2018
For those wondering about the flipped version:
This picture flipped is wild pic.twitter.com/jBxBDVQu1s

— ʚ 𝗠𝗮𝗹𝗶𝗸𝗮 ɞ 🍒 (@MalikaPlays) October 18, 2018
While you almost definitely don't care about the eyeshadow collection now, I'm still gonna show it to you.
But first, check out this fellow butt naked bro who's also dedicated to the cosmetics cause:
Boom! Here's the Flashing Lights Collection:
Pretty cute, huh?
The new collection, which drops online today at KKW Beauty, features seven "prismatic and jewel-toned shades" that are heavily reminiscent of the '80s Madonna IMO.
As far as pricing is concerned, the range starts at about USD $17 (approx. $24 AUD) for a single loose powder shade, USD $21 (approx. $30 AUD) for a single pressed powder compact and goes up to USD $240 (approx. $338 AUD) for the entire range.