Modelling is a famously underpaid industry, however, there are a few select individuals who are lucky enough to have make it big time, meaning brands have to pull out the big bucks to secure contracts with them.
Every year Forbes ranks the 10 highest paid models in the industry and, unsurprisingly, there are more than a few familiar faces. But who's taken out the top spot? Is it a traditional modelling veteran, or a more contemporary celebrity-turned-model?
[jwplayer R96KTr5m]
For years, Gisele Bündchen secured the highest earning position, but last year she was dethroned by none other than Kendall Jenner. So who made the cut this year?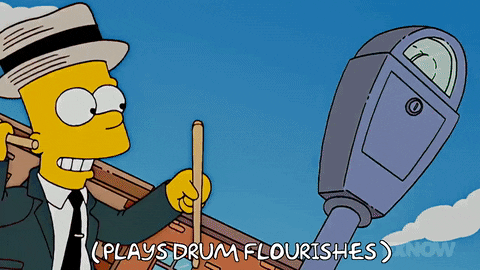 Well folks, the top earner is once again, Kendall, whose earnings (of $31.4 million*) nearly double that of Karlie Kloss, who came in second place.
Our next question is, how exactly does Kendall earn almost twice that of even the second highest paid model? The key is her brand partnerships. From Calvin Klein to Adidas, these kind of commercial alliances account for a huge percentage of Kendall's income.
While Ken is, objectively speaking, absolutely RAKING it in, it might interest you to know that she's earning only 16% of her sister, Kylie Jenner's annual income ($232 million). Yikes, guess that's the power of Kylie Cosmetics.
As for the rest of top earning models, Gisele still made the top 10, alongside Chrissy Teigen, Cara Delevingne and model sister duo Gigi and Bella Hadid.
Scroll down to see the Forbes 2018 breakdown, in order.
1. Kendall Jenner – $31.4 million
https://www.instagram.com/p/Bp7F980hgSI/
2. Karlie Kloss – $18.1 million
Equal 3. Chrissy Teigen – $16 million
Equal 3. Rosie Huntington-Whiteley – $16 million
Equal 5. Gisele Bündchen $13.9 million
https://www.instagram.com/p/Bl5fsO6Fqml/
Equal 5. Cara Delevingne – $13.9 million
7. Gigi Hadid – $13.2 million
Equal 8. Bella Hadid – $11.8 million
Equal 8. Joan Smalls – $11.8 million
10. Doutzen Kroes – $11.1 million
Well, if that don't make you feel poor-as-heck, nothing will. Now, if you'll excuse me, I have some instant noodles to make for lunch.
All prices have been converted to AUD.