Earlier this week Jennifer Lawrence and her boyfriend, Cooke Maroney (still, who?) made headlines with reports that the couple are now engaged.
To get you up to speed, the engagement claims started circulating after the pair stepped out famous French bistro, Raoul's, with Laurence wearing a fuck-off massive engagement ring.
[jwplayer V7nUO6Xw]
"It was a giant rock," a source told Page Six TV. "They seemed like they were celebrating and people were talking about it. The ring was very noticeable. They were sitting back in a corner. She was wearing a cute black dress with white polka dots."
Since then, Jen's rep has gone and confirmed that yes, these lovebirds are getting hitched – woop and yay!!
But despite the huge news, the pair have kept a pretty low profile and avoided talking about the whole thing, leaving us no other option but to resort to semi-creepy stalker mode.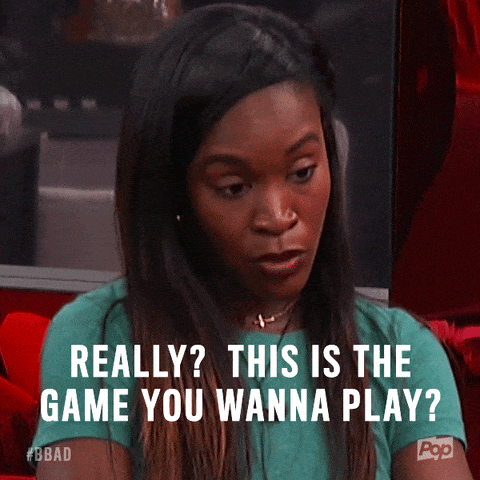 Jennifer and Cooke might refuse to say stuff, but we have eyes and we intend to use them to cop a glimpse of this TDF ring we've heard so much about.
Oh and don't '@' me – they've confirmed the news, so it's only a matter of time before we see the ring, I'm just impatient.
And just when we thought there was no hope of another update for a while, the couple made another gloriously timed public appearance in NYC and BOOM – she's wearing a ring on her engagement finger.
The only catch is, it doesn't seem to match the bloody YUGE description we've been promised.
Check it out here:
Jennifer Lawrence flashes her engagement ring while out with newly minted fiancée Cooke Maroney https://t.co/cpgaj5TvIj

— Daily Mail Celebrity (@DailyMailCeleb) February 7, 2019
Yep, that's very different to what we were expecting and, while smaller than anticipated, it's still super pretty.
The dainty ring features a very fine gold or silver band, finished with a small, bezel cut stone on top.
So what the heck is going on? Were the initial reports wrong?
Well, there are three possible explanations for the switch up.
It's possible that Jennifer knew that the paps were waiting outside, so she might have swapped out her big ring for a more modest design, so she could debut the real thing at a time of her own choosing.
Perhaps this is actually the big ring in question, but she's spun it around so we can't see the main stone yet.
The last option is that the big ring reports were just very wrong, and this is her real ring.
What do you think is the most likely?