There are two types of people in this world: those who wear band tees as a tribute to their favourite artists, and those who will wear literally whatever tee they think looks good – much to the frustration of avid fans.
And just recently Iggy Azalea has found herself right in the middle of this exact predicament.
[jwplayer zHHOofc9]
Earlier this week Iggy shared a selfie on Instagram showing her wearing the controversial Cradle of Filth band shirt with "Jesus is a cunt" written across the back and the image of a nun having sex on the front.
Here's what the tee looks like in full (and it doesn't take a genius to figure out why some people are a little pissy about it):
In fact, Rolling Stone famously called the band tee "the most controversial shirt in rock history". Now that's a pretty hectic title.
Naturally, it wasn't long before some of Iggy's more religious fans started jumping to conclusions on Facebook.
"She must be possessed" wrote one.
"Soul's in peril" added another.
"Some things are just not right and this is one of them" condemned a third.
Others took issue with Iggy wearing the tee on Instagram because they didn't think she was a 'true fan', leaving comments like:
"Do you even listen to cradle of filth or?" and "she doesnt even know".
Um, guys. It's just a tee, so calm down, yeah?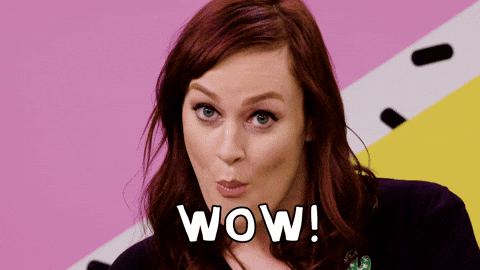 Clearly in the spirit for poking the bear, Iggy responded in a series of (now deleted) Tweets saying:
"Omg I'm too controversial for the metal community too kekekekekehahahahaha. It was a Christmas gift! Happy birthday you cunt!"
"Ny only regret is not posting it on Christmas."
Presumably having copped some shit from fans, Iggy made a half-assed attempt to reduce offence, by opting for some slightly less inflammatory Twitter responses.
Firstly she picked this individual up for getting their timing's wrong:
https://twitter.com/IGGYAZALEA/status/1080612828510179328
"Technically I wore the shirt on dec 31 so my 2019 is pure."
Then she also retweeted this purely cooked vid, taking the piss out of the whole thing:
https://twitter.com/feedthewolvez/status/1080604277863735296
When Cradle of Filth saw the homage, the band also took to Twitter to weigh in on the tribute, writing "Any publicity is good publicity, right?":
Any publicity is good publicity, right? ???? #CradleOfFilth https://t.co/9iR0UuR1FY

— Cradle of Filth (@CradleofFilth) January 2, 2019
Since then, Iggy's responded to the backlash in an Instagram Story by wearing a completely different shirt which reads "Holy Spirit" on the front, accompanied by a picture of a dove.
"Oh my god, I'm an angel. I would never"
Woooof. I'm just saying, that's a LOT of drama for one t-shirt.