If there's one celebrity kid who is already destined to grow up fashionable as heck, it's David and Victoria Beckham's daughter, Harper Beckham.
As the offspring of a famous high-end designer, Harper has also scored front row seats at Fashion Week since she was just a toddler.
And you know who else is a FROW regular? Anna Wintour.
Rather than passing like stylish ships in the night, Harper and Anna have sat right next to each other on multiple occasions, with the pair undoubtedly introduced to each other thanks to zaddy, David.
[jwplayer HuaQ4w5Z]
True to form, as part of Victoria's latest London Fashion Week show, the entire Beckham family turned out to support their leading lass.
Not surprisingly, the crew look chic as hell, however, we can't help noticing Harper and her strangely familiar haircut.
The seven-year-old was snapped front row at the show sporting the iconic Anna Wintour bob while sitting alongside the woman herself.
Coincidence? We think not.
Check out Anna and her little mini-me here:
Current mood: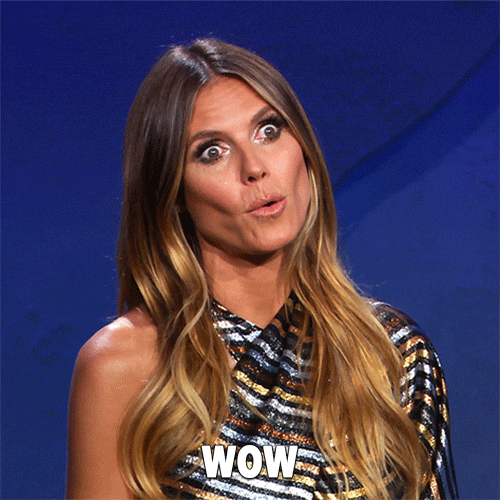 Aside from the pair rocking the exact same chin-grazing length, they also have matching full-fringes and Anna's signature curled-under ends. They've even have identical hair colour, FFS.
And the similarity wasn't lost on Brooklyn Beckham, who appears to have just caught on:
Throughout the show, it seems Harper managed to get even closer to her fave fashionista, asking to sit on David's knee, giving us this glorious side-by-side shot:
Source: Getty Images / David M. Benett / Dave Benett
Is it just us, or does Anna look suitably unimpressed that a seven-year-old is now her style twin?
The only thing Harper's missing is a pair of oversized shades and a permanently miserable face, but we're pretty happy she left those accessories off for now.