If, like us, you're absolutely fkn pumped for the final season of HBO's Game of Thrones, have we got just the thing for you.
Adidas have gone and teamed up with the cult-status franchise to create a custom sneaker collaboration reserved for only the snazziest of fans.
The six-piece range takes Adidas' successful UltraBOOST design and gives it a truly glorious, Seven Kingdoms makeover.
Each of the sneaker designs is dedicated to one of the houses from the George R.R. Martin series: House Lannister, House Stark, House Targaryen, the Targaryen's Dragons, White Walkers and Night's Watch and yes, I need this in my life, stat.
Check it out:
WOOOOOOOF!
Aside from the defining GOT-inspired colourways, each of the styles come complete with an insole paying homage to the HBO show, and individualised heel tabs, each bearing a House-appropriate slogan, like "Winter is here" and "Hear me roar".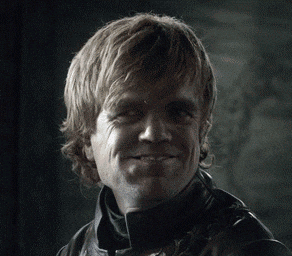 If the US release date is anything to go off, the new range is set to drop in April 2019 – in tandem with the final season release date.
Scroll down to see the GOT-inspired sneaker collaboration in more detail.
Night's Watch
These monochrome sneaks are perfect for the slightly more low-key fan, with the "Night's Watch" heel tab being your only giveaway.
House Lannister
Of course, any Lannister-inspired shoe is gonna be in your face, and this bold design is exactly on the money. The heel tab for this bad boy reads: "Hear me roar".
House Targaryen
Need a new pair of white kicks? These fre$h beauts will also double as a wardrobe MVP because of their versatile colour palette. Fear not, though, as they bear the fierce heel slogan "Fire and blood".
Targaryen Dragons
These flame-toed sneaks ooze smokin' hot dragon vibes, finished with the same Targaryen "Fire and blood" heel detailing.
White Walker
It doesn't take a genius to figure out that the icy blue designs are dedicated to our frosty mates north of the wall, with "Winter at here" emblazoned on the heel.
House Stark
Last but not least is this edgy Dire wolf-inspired style, complete with, what is arguably Game of Thrones' most famous tagline: "Winter is coming".
No word yet on where these beauts will drop, or how much they'll cost – but let's just hope they're not charging the iron price.
Image: HBO; Adidas