There are only so many ways you can show your festive spirit.
You can furnish your Christmas tree with the deliciously extra decorations, cover your house in twinkly fairy lights, and even put those hectic reindeer ears on your car. But have you ever wanted something…. more? Something you can wear on your person all-day everyday for the entire month of December?
If your answer to these questions is 'HECK YES', you might want to put down your eggnog because we've got just the thing for you.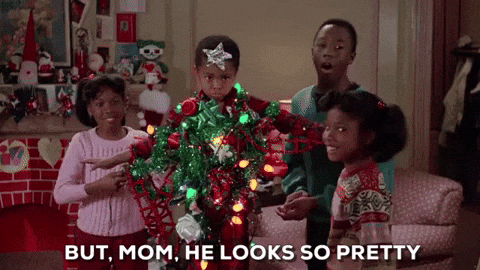 Sadly, it's not a head-to-toe tinsel suit (although I'd personally be very down with that), but the internet has now delivered the facial equivalent.
Presenting these very ~trendy~ beard fairy lights:
Unlike the bog-standard Chrissy lights, which are woven into your tree, these bad boys from Firebox come complete with mini clips to secure them to your rugged mane, making them suitable for a variety of festive activities.
Plus, you don't have to stay within arm's reach of a power point at all times. Thanks to a tiny portable battery pack, these babies can go with you to work, around the shops or even for a casual Chrissy stroll.
I've got to be honest, I love and hate these in equal measures. Granted, they're gloriously extra, but I can also imagine my uncle rocking up to Christmas lunch unironically wearing a set.
At just $20 a pop, it's not surprising that they've already sold out, with a wait list already growing ahead of the next drop.
Now, if you're kinda pissed that you can't get in on the bearded fun, fear not. Firebox also make a similar version for gals and long-haired dudes to wave into their luscious locks:
This floral version, which cost the same price as the bearded lights, are still in stock – so get your order in quick before they sell out too.
All images: Firebox
Image: Firebox