First, Dyson had the must-have vacuum that your parents splashed out on and then probably loved more than they love you, then it was all about those bladeless fans and how the hell do they work? Dyson then got us dipping our hands into those high-powered hand dryers, which are undeniably a godsend but not if you need to dry your shirt in a coffee emergency.
[jwplayer MrIYS6zy]
Then it was the Supersonic hairdryer that proved to be a bloody gamechanger when it comes to trying to recreate whatever magic that hairdressers possess when they're creating blow-dry curls. (Seriously, how do they do it? Did they sell their souls? What kind of dark magic have they bought into and how do I get in on that shit?)
Furthering the adventure into hair styling, Dyson has just released its second hairdryer, well…sort of. It's a wet-to-dry wand dryer (!!!), and it's called the Dyson Airwrap.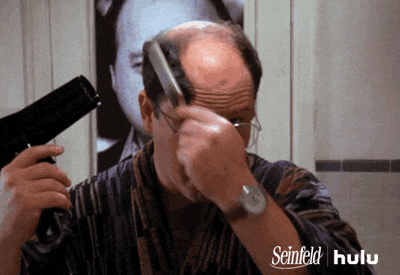 Instead of blasting hair from a diffused nozzle, the Airwrap dries hair using jets of air from six slots in the wand, meaning that it dries hair using a science-y thing called the Coanda Effect – which is where high-speed airflow attaches itself to a surface (in this case, hair) due to differences in pressure. Literally, hundreds of buffs over at Dyson have spent like six years and over 600 prototypes trying to get the science right here so as someone who dropped science in Year 10, I'm gunna go ahead and trust them on this one.
https://www.instagram.com/p/BouwfKold2L/
The result is that your hair gets dried quickly with minimal damage. The Airwrap has smart tech that checks the temperature up to 40 times a second (so much more than a stressed mum with a sick kid) and adjusts the dryer's temp to make sure you're not blitzing the crap out of your hair with extreme heat, also making for a sleeker ~lewk~ on your head.
Honestly, as someone with frizzed out curls and a sheer inability to give myself a good blow-out, the Dyson styling tools just make me want to be a better person, you know? Maybe they'll tell me the secrets of perfect hair.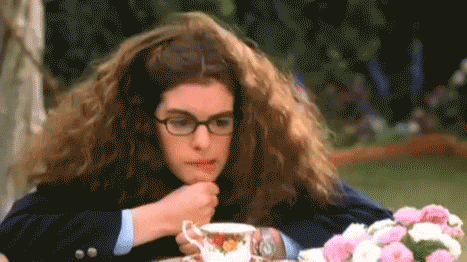 The Airwrap is going for $699 over at the Dyson online store and  comes with a bunch of fun barrels and brushes to help you get the perfect curl or the right sleek look from wet to dry (!!!), AND it all comes in a toight little box so you can look like you know when you're fuckin' doing, even if you're like me and you really don't.
If you're still not 100% sure how this all works and you're in Sydney, then pop along to Dyson's first-ever Aussie pop-up store for a personalised hair styling session. The pop-up shop is running on King St (near the MLC Centre and across from H&M) from today until 4pm Sunday October 14th.