Youtube is home to a plethora of weird and wonderful tutorials.
From videos explaining 'how to make slime', to clips tasked with talking you through 'how to gift skins in Fortnite', there's a tutorial for literally everything and everyone.
And that's kind of what we love about Youtube – it unites people around the world, offering free, speedy classes without any of that shitty judgement from your mates.
Now the powers that be have gone and delivered one truly hilarious, and totally amazing, tutorial trend just in time for Valentine's Day.
Presenting: 'Dick Appointment' Makeup Tutorials.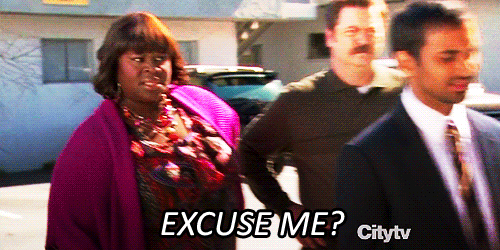 For those unfamiliar with the concept of 'Dick Appointments': bless your cotton socks.
As the name implies, the tutorials are designed to help get you ready for a date with a D – or just for any occasion where you wanna look fierce as heck for minimum effort.
Of course, that's not to say you have to wear makeup to a booty call. This is only for peeps who feel more comfortable with it, or just wanna add a little something before they strut out the door.
Unlike your standard beauty tutorials, 'Dick Appointment' makeup guides prioritise products with long-wear durability. This ain't no place for smudgey mascaras and piss poor foundations, my friends.
No sir, this is all about heavy duty dealios or, if it's 2am and you cbf doing a full-face, strategising which areas to focus on (and which to skip).
According to Mashable, the tutorial category started spiking earlier this month after Men's Rights Activist (HUGE fucking eyeroll), Roosh V, complained about the genre on Twitter:
"YouTube is handing out strikes to right-wing creators like Halloween candy while 'Dick appointment makeup tutorial' closes in on 1 million views."
YouTube is handing out strikes to right-wing creators like Halloween candy while "Dick appointment makeup tutorial" closes in on 1 million views pic.twitter.com/ethwpjP7dI

— Roosh (@rooshv) November 5, 2018
Rather than joining in Roosh's self-indulgent rant, Twitter users were quick to jump over to Youtube and start searching the trending term.
Here are a handful of our favourite 'Dick Appointment' tutorials floating around right now.
First up is this absolute legend who delivers some hard truths about booty call makeup dilemmas:
"Everyone knows makeup products come off when you're sucking going down on that dick" she says. Her solution? Skip that shit and focus on the eyes instead. Bloody genius.
Then there's this feminist hun who talks you through your head-to-toe prep, including helpful hints like "chap your damn lips" and "I look like I'm about to die so I'm gonna put on some bronzer":
This gal (who also doubles as a sugar baby) has kept the routine down to just seven products:
I just love everything about this extra lass:
Last up is this chick, who uses the "Dick Appointment" term as an aesthetic she wants to imitate:
Basically, "Dick Appointment" makeup tutorials are the hilarious reprieve from wanky beauty vlogger tutorials we've been bombarded with.
Get the "Dick Appointment" look with these hero makeup prods:
Lifesaving, long-lasting foundation:
Fenty Beauty Pro Filt'r Soft Matte Longwear Foundation, $50 at Sephora
Trusty, waterproof mascara:
Covergirl LashBlast Volume Waterproof Mascara, $13.26 at Priceline
Boss af smudgeproof eyeliner:
Kat Von D Beauty Dagger Tattoo Liner Waterproof Liquid Eyeliner, $28 at Sephora
Bronzer to make you look alive:
Australis Bronzing Powder, $7 at Priceline
No-budge lip stain:
Benefit Cosmetics Benetint Cheek & Lip Stain, $30 at Sephora
We've pulled together some sweet products we think you'll love. If you buy them, we may get a small share of the revenue. This post is independent of Pedestrian.TV's editorial and advertising teams.
Image: Youtube / Sacheu