We all have that one super ~spiritual~ friend who rants on and on about the healing qualities of crystals.
From reducing stress to helping align those pesky chakras – whatever that means – there's a dece amount of ppl out there who believe crystals are the key to zen.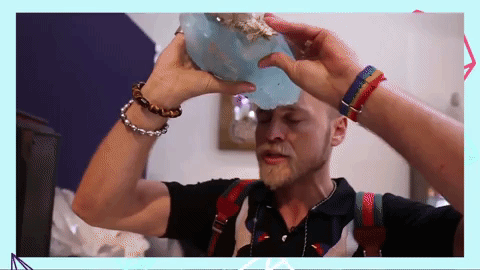 Now the spirits that be have gone and delivered the absolutely perfect Christmas present for your holistic mate.
Introducing: Odisya's Crystal Soap Chakra Set.
Featuring seven different vegan, handmade soaps, each bar is inspired by a different chakra. The best part? They also contain a legit crystal inside.
Oh and, for us non-hippies, it's also just pretty af:
Here's a break down of the chakra each soap is inspired by (from left):
Clear quartz: The white coconut smelly targets your Crown Chakra which, according to the site, "amplifies energy and thought."
Amethyst: This purple beaut is dedicated to your Third Eye Chakra, with the lavender fragrance bar containing the gemstone responsible for transformation, mental clarity, protection and forgiveness.
Sodalite: The blue eucalyptus-scented soap contains the stone related to the Throat Chakra, aimed at wisdom and "deeper spiritual understanding of truth and idealism."
Moss Agate: Want a do-over on the romance front? The green apple soap is about new beginnings for your Heart Chakra, with lovers old and new.
Citrine: This lemongrass-scented amber block is inspired by the Solar Plexus Chakra, targeting success, self-esteem and wealth – we like the sound of this one, tbh.
Carnelian: This stone is all about motivation and courage, focussing on your Sacral Chakra. Plus, it's surrounded in grapefruit-smelling goodness. What's not to love?
Red Jasper: Last but not least is this spicy cinnamon smelly, inspired by the Root Chakra, which is responsible for balance, empowerment and staying grounded.
Look, I'm not quite sure how's it's happened, but I just kinda want this set now – don't @ me. Aside from all the groovy spiritual perks, the scents also sound bloody delish.
The Essential Crystal Bar Soap Chakra Set doesn't come cheap (which isn't totally surprising), costing a solid $89. Then there's a flat $15 international postage fee to consider. But, if crystals really do work, you've pretty much given your mate a splendid 2019, which is priceless.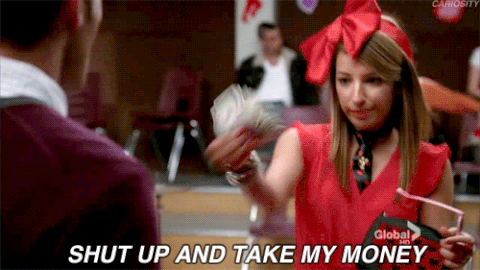 All product images: Odisya