For as long as I can remember, Charlize Theron has had blonde hair.
From The Italian Job (bloody BRILLIANT movie, by the way) to The Huntsman: Winters War and, the aptly named, Atomic Blonde, Charlize's fair locks are practically part of her Hollywood DNA.
So when the actress stepped out at on the 2019 Oscars red carpet minus her blonde 'do, we were like 'WHAAA?'.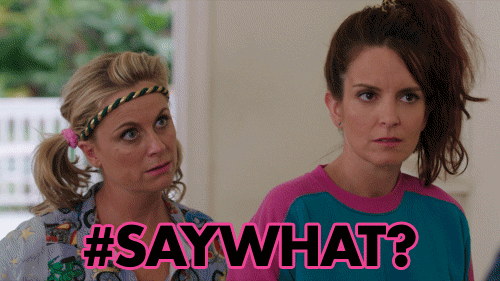 Not surprisingly, the actress looked absolutely flawless, as usual, but heck she looks quite different too.
Check out her new brunette bob right here:
OOOOOFT. I had to do a double take there – she looks almost unrecognisable without her blonde strands.
Sometimes I'm truly shook over how something as simple as switching your hair colour can have such a huge impact on how you look. This is one of those instances.
Charlize's hairstylist, Adir Abergel, also shared a close-up snap of Charlize's new 'do and I've got to admit, I'm obsessed.
Charlize surprised fans by debuting the new look on Instagram earlier while on her way to the Oscars red carpet. The post was captioned "My hot blonde date and I. Also… surprise."
Asides from looking absolutely incredible, does brunette Charlize remind you of everyone…..?
Anyone at all……? Think about it.
How about Irina Shayk? Supermodel and gorge partner of Bradley Cooper, perhaps? For comparison, here's a clip of Irina to refresh your memory:
And then LOOK at Charlize:
And back to Irina:
Is this a resemblance or what?
Maybe it's just me, I'm honestly not even sure anymore. Perhaps I've spent too long in Oscars mode, who even knows anymore.
Regardless of whether you see it, we can all agree that both women absolutely incredible and I, for one, would be chuffed to bits if anyone ever said I had a vague resemblance to either of them.
Image: Getty Images / [Araya Diaz]