Paris Couture Fashion Week is well underway and this year the fash pack have delivered some truly outlandish goods. For those playing at home, within the industry, the couture circuit is known as a seven-day homage celebrating truly extra everything.
From insanely OTT gowns to bloody bonkers set designs, there's no half-assing it at couture, darling. And that's part of why everybody loves it so much – because it's not 'safe'.
But between the fuck-off massive frocks and eyeroll-y fashionistas, Chanel is legit trying to make a bizarre hair trend happen.
Introducing: sticky-uppy, 'just got blasted by a leaf blower' hair:
If you think it looks pretty damn odd from afar, wait until you see the close-up:
Christ almighty. Whaddaya call this, Karl?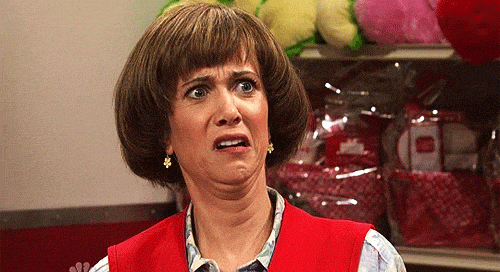 But it wasn't just one lone model sent down the high profile runway (in what is, potentially, the show of their career) donning the zero gravity hairstyle, it was literally EVERYONE.
This chick looks severely hacked off at landing the runway season with the hilariously dodgy aesthetic:
And this lass, well, she ain't happy either:
This last chick is doing her darn best to rock the look with a smoldering gaze, but alas:
Maybe leave this look to Wayne Static (RIP), yeah Karl?
… or even the Troll Dolls of yore?
Either way, we're not digging it as a 'high fashion' look, no matter how open-minded Couture Fashion Week can be.
Thankfully, this 'trend' has slim to no chance of catching on – unless you make enemies with the local council members who go around with leaf blowers in the early morning, in which case, you might find yourself an involuntary rep.
Our verdict: no thank u, next.