Tyra Banks, the loopy legend who brought us the gifts of "smize", "fierce" and "[x], but make it fashion" via the world's greatest reality TV show, Top Model, is not done bringing treasures to the world. In an interview with Women's Wear Daily, the modelling maven has confirmed that she's planning on opening a modelling theme park in Santa Monica, California later this year.
Please – allow yourself a moment to marinate in the brilliance of this notion. A modelling. Theme park.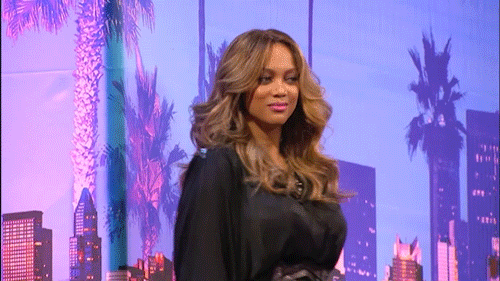 The exquisitely-named Modelland is designed to be a fantasy version of the modelling industry, which I am having trouble conceptualising but who cares because Tyra says it's designed to let visitors "be the dream version of themselves".
https://twitter.com/tyrabanks/status/1092784912170606595
HOW???? How can this be??? How can Tyra, even with all her powers of borderline insane reality TV show sorcery, possibly turn every dowdy punter into the dream version of themselves?
She says:
I created 'Top Model' to expand the definition of beauty based on my own pain of being told 'no' that I couldn't do something because I'm curvy or I'm black. My empathy for women in general increased through the experience. And now with Modelland, I'm taking it 10 steps forward, giving people the opportunity to engage with the elusive world by opening it up to everyone. Men, women, families, all generations can come and enter this model world for a day, have a fun shopping experience, and an eventful meal. This will be the first of many.

It's a permanent attraction anchoring the mall. I'm inspired by Disneyland, a place I went to a lot as a child. There is a storyline I have been working on for a year. Anybody can enter and feel like a model.
[jwplayer th8mFWaG]
Banks has purportedly acquired the talents of Hollywood designers to create clothes for visitors to wear, which, again, exactly how is this going to work? Am I supposed to squeeze into some sweaty tube top ensemble that's been pressed against a thousand other desperate wannabe boobies and feel glam? HOW, TYRA? HOW???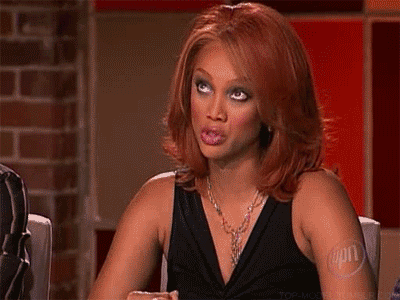 According to Buzzfeed, the theme park will incorporate dining, retail, and interactive and user-created content. Once again, the limits of my credibility are being tested, but frankly whatever. MODELLAND. Let's all go get pixie cuts and cry over them!!!