This morning I quite literally tapped snooze on my annoyingly upbeat phone alarm exactly four times and then took another 10 minutes to actually get out of my bed. Seeing as I leave my alarm to pretty much the last minute as it is, that left me with VERY little time to put myself together in a respectable manner.
This is not the first time I've been in this situation – it's not even the first time this week if I'm honest. All of this is to say that I have more or less perfected how to do the bare minimum but still leave the house looking passably put together. Below are my top tips. You're very welcome.
1. Invest in dry shampoo and a sleep cap
Dry shampoo is always a godsend but if, like me, your hair is on the thinner side and looks greasy pretty quick you absolutely must get on board immediately. There's also the silk sleep cap that our Beauty Editor absolutely swears by to keep your styled hair looking good the next day.
Of course, your other option is to embrace the messy bun as your own signature look.
2. Tinted lip balm is your new bestie
Lipstick is great and glam, but honestly who has the time to apply it? Not to mention they can be kind of drying. Time to switch to the new Carmex Moisture Plus range, a tinted lip balm that has 94% naturally derived ingredients. This hydrating formula in four beaut shades will keep your lips smooth while giving them a natural hint of colour and a plumper appearance.
In even better news, when you buy something in this new Carmex range from Chemist Warehouse, you can upload your receipt here for a chance to win $3000. You can enter as many times as you want, so it's a good excuse to try them all.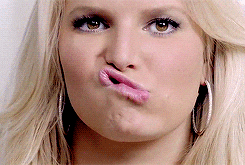 3. As is a tinted moisturiser
Foundation requires blending and sponges and even coverage. You know what a tinted moisturiser requires? A squirt on your fingers and a quick rub into your face. Bada-bing, bada-boom, you're done in a few seconds. Once again most of these will have at least a little sun protection too, so you're protecting your skin from that harsh Aussie sun.
4. Embrace the return of the natural makeup trend
If you've had a quick swipe through Instagram lately, you'll already have noticed that the big makeup trends lately are all vibing a natural look. You're beautiful after all, it's just about highlighting a few of your best features. This is absolutely brilliant news for the chronic snoozer who has about 15 minutes to put herself together. Besides the tinted lip balm and moisturiser, all you need is a swipe of mascara and a little concealer if you're feeling it and you're done.
5. Pick your outfit the night before
I know this is style and not beauty, but hear me out. If you already have your outfit sorted you've got the perfect base to build your beauty look from.
I also know, you're all there like 'if I was organised enough to do this, I'd just wake up on time', but you're so wrong. If you want the appearance of being a functional human being, you either have to wake up on damn time or already know what you're going to wear the night before. This helps you avoid throwing on something god awful and likely to get you stared at on the street when you're inevitably running late the next morning.
Could it be this simple? Yes, my friends, it absolutely is. In fact, this lazy person's guide to getting ready in the morning is so good that I really don't know why you'd wake up earlier, like a chump, to bother with anything else.