Football deity Neymar is all but confirmed to leave Spanish uberclub Barcelona for French side Paris Saint-Germain, with a world-record transfer fee of over $328 million on the table.
The Brazilian forward's current side is understood to have informed the Parisian powerhouse they must pay the fee "in full" to activate his release clause, and BBC reports PSG are ready to bloody well do it.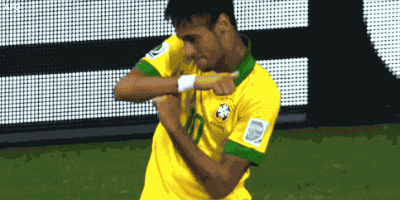 If the deal goes ahead, it'll absolutely demolish the previous world-record transfer fee commanded by Juventus, who let Manchester United academy product Paul Pogba return to the Red Devils for $148 million last year.
To make matters even more insane, that figure doesn't even touch on the 25-year-old's reported wages. Should the deal go through as BBC predicts, the dude will be set for a paycheque of nearly $1.3 million a week before tax. That equates to just over $127 in earnings, per minute, for the duration of his contract.
The potential deal signals a massive shift in the football landscape, and oughta change perceptions of PSG from Champions League contenders to damn-near shoo-ins. It would also allow Neymar to be the dude on a world-class team, instead of being overshadowed by, uh, the greatest player of all time.
Speaking of which, Lionel Messi, Neymar's longtime Barca teammate, has issued his own cutesy little homage to Neymar ahead of the transfer.
Translated, the Argentinian genius wrote "it was an enormous pleasure to have shared all these years with you, friend. I wish you luck in this new stage of your life. I love you."
If the deal falls through, let this be known: I will fill in for the low, low price of $100,000 a week. In this market, that's a steal for an utterly mediocre recreational 5-a-side substitute. Give us a buzz, PSG. I'm open.
Source: BBC
Image: Getty Images / Mike Ehrmann