One of Florida's major league baseball teams, the Miami Marlins, learned the hard way this week that it's still too soon since Steve Irwin's death to joke about it. In an attempt to sledge their opponents (another Floridian team), the Tampa Bay Rays, they turned to the only ammo they seemed to have – the late, great Aussie croc wrangler. And it went about as well as you'd expect.
Now I'm no baseball expert, or have any real working knowledge of how the fuck the whole MLB system works, but from what I can tell, the Tampa Bay Rays are second in their comp (?) – the American League East – while the Miami Marlins are dead last in the National League East bracket.
The two teams played each other on Sunday and then again yesterday, and after a particularly solid play (??) from the Rays, they took to Twitter to give the Marlins a bit of a sly serve.
here's the broom we just used on you, so you can clean them up.

????

— Tampa Bay Rays (@RaysBaseball) August 4, 2019
In the heat of the moment, the daft fool who was manning the Marlins' account that day hit back, but very obviously both hit a nerve and crossed a line.
yOU'RE LITERALLY THE ANIMAL THAT KILLED STEVE IRWIN LOG OFF

— Miami Marlins (@Marlins) August 4, 2019
You can just about hear the record scratching and a pin drop after that one, can't you.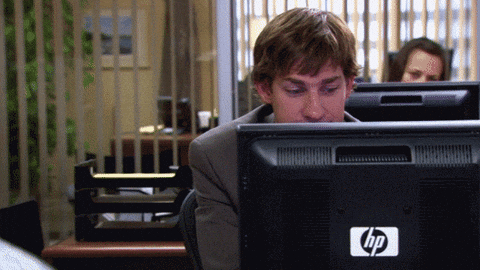 A tweet that immediately divided fans, with some calling for whoever made the tweet to be disciplined and/or fired, and others screeching into the void over how brutal the response from the Miami Marlins was.
This is really really low. Not a fan of either team. But despicable to bring up Steve Irwin. @mlb should discipline the Marlins twitter bully and relieve them from their duties.

— Luke Mott (@Mott447) August 4, 2019
Hey @Marlins please don't fire your social media guy this is the type of content we all collectively live for. Thanks!

— PJ Arcega-Whiteside (@PJbleedsgreen) August 4, 2019
Others just wished the Marlins went for a more diplomatic approach.
Damn. Could of just left them on read

— B (@BritniB714) August 4, 2019
In all fairness, a fan for the Tampa Bay Rays made a very similar joke about six years ago, which got about the same reaction.
Someone clearly more senior stepped in yesterday, tweeting their apologies about the ill-fated sledge, and promised that much like the rest of us, they too love and miss the Crocodile Hunter.
Hi, guys. Like everyone who grew up watching him, we miss Steve. We're so sorry to have made light of his passing.

— Miami Marlins (@Marlins) August 5, 2019
The Miami Marlins lost 8-6 and 7-2. You simply hate to see it. (I think? I don't know who I'm going for here.)
Image: Getty Images / Stringer / Julio Aguilar