Serena Williams, the most dominant tennis player of all time, seemed to reveal her pregnancy via a now-deleted Snapchat overnight. As you do.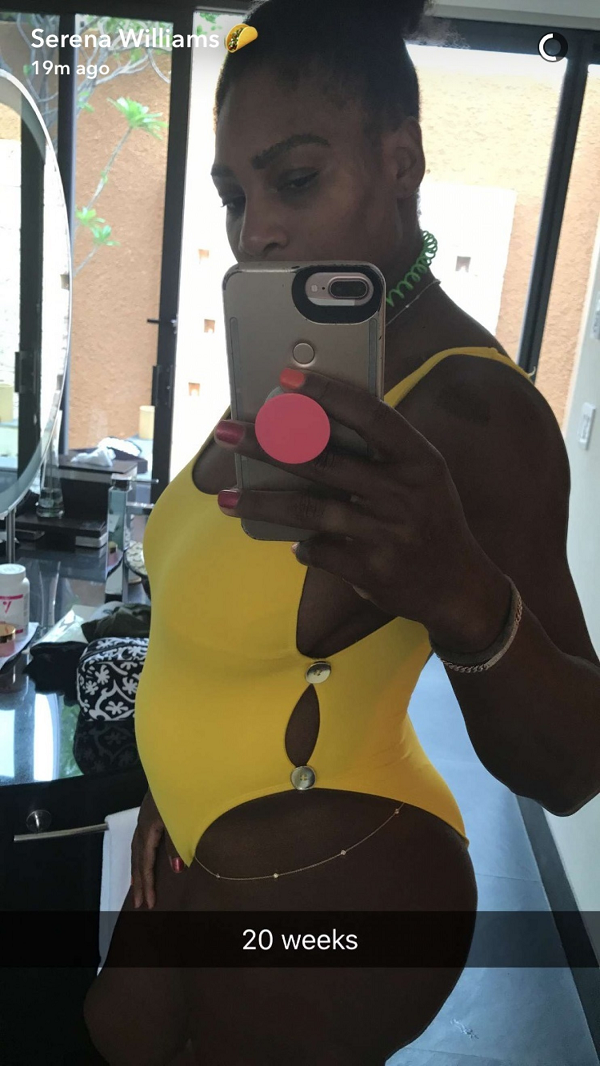 via Serena Williams / Snapchat.
The image, which shows what many have construed to be a petite baby bump, was posted to her public Story. It was promptly yanked, but not before a cavalcade of screenshooters saved the evidence.
If the 23-time Grand Slam winner is indeed twenty weeks up the duff, that means she was pregnant at the very moment she toppled sister Venus at the Australian Open final. We'll have to check the rulebook as to whether that counts as a doubles victory.
It also has massive implications for her participation in the upcoming US Open. FWIW, Her reps haven't made a comment on the post.
Congrats, either way: even if this
has
all been a massive misunderstanding, they seem happy as heck, and that's worth celebrating in these dark, damned days.
Source: Serena Williams / Snapchat / The Washington Post.
Photo: Serena Williams / Instagram.