PEDESTRIAN.TV has partnered with BWS to create the world's rarest six-pack.
As a craft beer lover, what is the most satisfying experience you can have? Sampling delish craft brews that no-one else you know has tried yet, obviously.
What if I told you that BWS and PEDESTRIAN.TV were scouring the world to bring you THE most exclusive of craft beer six-packs? That we're even adventuring to some of the hardest-to-reach places so you can enjoy the best craft brews without having to leave your suburb? You'd get pretty bloody excited, I'll bet.
This is exactly why we're teaming up with Home & Away's Tai Hara and old mate Malcolm – there on behalf of your local BWS bottle-o – to go on an epic journey to six different countries and find the world's absolute best craft beers worthy of inclusion.
Which, of course, begs the question – what kinda bloody beers will get included?
As any good mate knows, one does not simply go on a beer run without asking everyone what they're into. No point bringing home the darkest of beers for a room full of pale ale drinkers, amiright?
Which is exactly why BWS have schwung up their own Instagram polls for their mates (aka, literally anyone of beer-drinking age around Australia). It'll be popping up between your Insta Story viewing, so keep an eye out.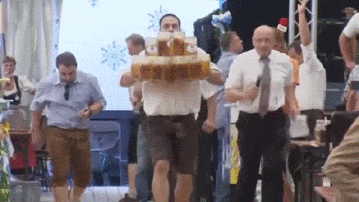 What floats your boat? The hoppy tang of an India Pale Ale? The easy drinkability of a lager? Or perhaps you enjoy the full-bodied flavour or a dark ale?
Then, of course, there is the huge choice of picking which six countries even produce the best craft beers. I've been around the world, mates, and I honestly couldn't tell you which is my favourite for the brews. Each has a unique flair, perfect for all your beer moods.
However, not everyone agrees with my diplomatic approach. Let me just tell you, the debate is raging. All the more reason to have your say and help create the world's rarest six-pack.
Head over to the WBBR hub to follow the epic beer journey. The adventure starts on September 23rd.
Image: The World's End