PEDESTRIAN.TV has teamed up with Paco Rabanne to get you prepped in style for date night.
Planning a date can be rough.
There's the inevitable scrutiny over deciding what to wear. There's the acceptance that conversation may dwindle, meaning you should prep with some conversation starters. There's also the tough decision in regards to how you should mask your worrisome, yet inevitable, body odour.
In fact, with so much to think about, the thought of dating can rightfully send many into a long-term hibernation of singledom.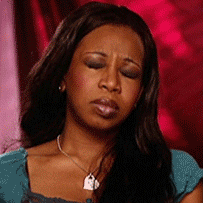 That's why we took it upon ourselves to decide one aspect for you – which is arguably one of the most important aspects of date planning – the locations.
For those who have an upcoming date night in Sydney, and hope to cuff that winter bae, you've come to the right place. In celebration of Paco Rabanne's latest Million x Pac-Man Collector fragrance, we've created the ultimate nostalgic, game-infused date crawl inspired by ol' mate Pac – because games night is the best and normal dates are boring.
We've scrupulously combed through the Sydney strips to find an eclectic array of places varying in vibe, lighting and romance. You'll also be able to test your date on their spontaneity and prowess in the dancing, board-gaming and console departments. After all, it's important to try before you buy.
So follow Pac-Man as he weaves throughout the Sydney streets below, taking you and your future spouse on an adventure that blends old and new. Check out the full list of locations below the map to top off a truly once-in-a-blue-moon dating experience.
Goros, Surry Hills – This Japanese bar and restaurant, featuring some karaoke, sake and arcade games, is the perfect place to kick off your love journey.
Holey Moley, Potts Point/Newtown – Now's the chance to flex your fun-loving attitude, showcase your undeniable banter and finesse your mini-golf game. The rounds aren't too long, you're able to sip on some beaut cocktails throughout, and the golf courses are bound to provide a couple laughs.
1989 Arcade Bar

,

Newtown – The ultimate video game bar in the Inner West. Take yourselves back in time with arcade favourites like Tekken 2 and Mortal Kombat. They also have 3 variations of Monopoly… in case you were interested in breaking up.
Archie Brothers

,

Alexandria – From the team that gave us Holey Moley, Archie Bros Cirque Electriq is a fun-house and cocktail bar. Play laser tag, dodgems and bowling, to name a few, before s

ipping on a boujee bev or two.

The Standard Bowl

,

Darlinghurst

– Got that itch for bowling now? Head to The Standard for some bowls and beers. It's free entry and free  bowling, bby the way. That's a strike, in my opinion.

Spawn Point

,

CBD

– Now you've been bitten by the competitive bug, Spawn Point should be your next port of call, with all your retro arcade favourites. They also have a $10 midweek menu cocktail special from Tuesdays – Thursdays all night. Froth.

Time Zone Central Park

,

Chippendale – 3 words: Dance Dance Revolution. It's time to boogie, kid.  Ain't nothing more romantic than throwing down in a 1 v 1 dance off to 'Spinning Around' by Kylie Minogue. Groove is well and truly in the heart.
Bitter Phew

,

Darlinghurst

– If your date has a penchant for board games and draft brews, this is the place for you.

First Round Esports

,

Ashfield

– Whether it be vintage gaming consoles or a Just Dance party (we know you still have some boogying left in you) First Round Esports is the go-to. Their  inflatable couches alone are a huge vibe.

Peanut Butter Bar

,

Leichhardt

– Drool-worthy peanut butter-inspired desserts await you in Leichhardt.

Peanut Butter Bar

is the perfect place to satisfy your sweet tooth and finish your adventure on a sugar-high. Sweet dreams are made of these.
If this games night crawl doesn't secure yourself this above-mentioned spouse, we don't know what will. But let's be real here – as long as you smell like royalty, have the banter down pat and keep it movin' like Pac-Man, they'll be enamoured by your wondrous ways in no time. Now, shine, Jesus, shine. Let the games begin.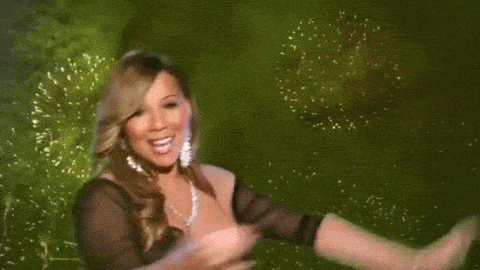 Image: Instagram / @kyliejenner