We've all seen Sex & The City right? Yes? Good. Remember that Ep where the girls go along to a super trendy New York style party where they have to bring along an ex-date they're not interested in anymore? Well this Valentine's Day the funky QT Hotels & Resorts are bringing that bad boy of an idea back into the mix and I am dying.
[jwplayer cYRrlbK0]
I'm dying because I'm trying to imagine what it would be like to bring along an ex for the exact purpose of watching them hook up with someone else? Is it bad that I feel like, even on good terms, there are very few exes I would be totally ok about this with? Or maybe you'd be ok as long as you started chatting to someone new before they did? Am I petty af? Yeah, look, probably.
QT Hotels reckon you can bring any ex, whether they're now a good mate or if you still have a little crush. So there's that. Maybe you could use it as an excuse to rekindle that relationship? Sneaky. Or as a good way to get that clingy ex to finally let go?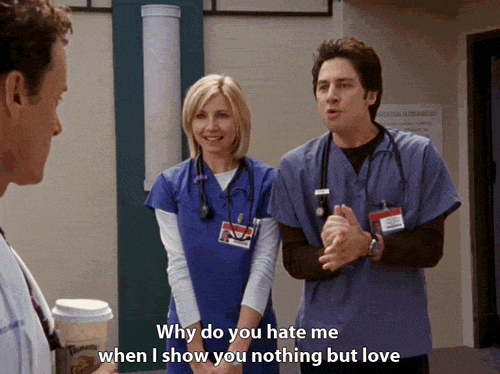 If you're no longer talking to your ex you are, of course, allowed to bring an actual purely platonic friend. But if I'm honest, the whole night could become way more dramatic if you brought your ex-douchebag along too. And if you're single then Valentine's Day doesn't really mean a damn thing so why the hell not entertain yourself? I don't know, V-day doesn't mean a whole lot even when I'm not single, but that's just me.
It's happening in QT's all around the country and those hotels are seriously cool so go find love, little cherubs. Or don't. You're also pretty great on your own.