Whether you're an out and proud Directioner like us here at Pez or a ~closeted~ fan, I'm sure you're aware of After, the One Direction based fanfic that's been kicking around for years.
Penned by die-hard stan Anna Todd via the Wattpad app back in 2013 then turned into a New York Times Best Seller, the After franchise follows the story of Tessa, a university student who falls in love with her mysterious and brooding classmate Hardin Scott (based on one Harry Styles).
The film adaptation of the saga has been the subject of much discussion amongst the fandom for a long, looong time and I can now confirm that it is 3000 per cent happening as several rising stars have been cast!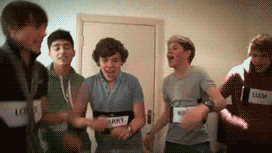 It's bloody exciting, innit?
Deadline reports that the filmmakers have cast Katherine Langford's younger sis Josephine as its leading lady.
Joining Langford as the Styles-inspired snacc is Hero Fiennes Tiffin, the nephew of Harry Potter series' villain Voldermort (played by Ralph Fiennes).
Langford's acting credits include two eps of Stan-original series Wolf Creek and 2017 horror flick Wish Upon while Fiennes Tiffin famously played a younger incarnation of his uncle's character Tom Riddle in Harry Potter and the Half-Blood Prince.
Filming will begin in Atlanta next week with Jenny Gage (All This Panic) serving as director and Susan McMartin penning the script.
The flick is being produced by Courtney Solomon and Mark Canton of CalMaple Films, Jennifer Gibgot of Offspring Entertainment, and, of course, Anna Todd and Aron Levitz from Wattpad. The exec producers are Nicolas Chartier, Jonathan Deckter, Meadow Williams, Swen Temmel, Adam Shankman and Scott Karol.
Deadline reports that Langford recently expressed her excitement at being cast in the role.
"I'm so excited to be joining After as Tessa and to be able to bring her character to life. After-nators have been waiting so patiently to see this story and I'm thrilled to be a part of telling it."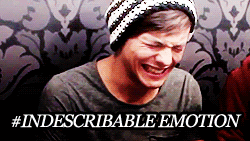 Image: Getty Images