If you're anything like me, the reason you watched Netflix's endearing-as-hell film To All The Boys I've Loved Before at least 40 times was for one reason: Noah Centineo.
The gorg 22-year-old frankly stole the show as Peter Kavinsky, the boy that Lara Jean Covey (Lana Condor) SPOILER ALERT ends up falling madly in love with (and honestly, same).
And after also featuring is Netflix's other cute rom-com Sierra Burgess Is A Loser and appearing in the upcoming Amazon Prime movie Swiped, I'm happy to tell you it is now Noah's time to shine.
The Hollywood Reporter, er, reports that Noah has landed his first big-screen starring role and will play the lead in upcoming flick The Valet. Surprisingly enough, he'll play a valet in the creatively-titled film, with the outlet revealing that his character "gets involved in a government mission to take down an international arms dealer after he valets a car for a government agent."
The Valet like just the kind of movie I like: an edge-of-your-seat action thriller starring an extremely pretty man (see also: Baby Driver).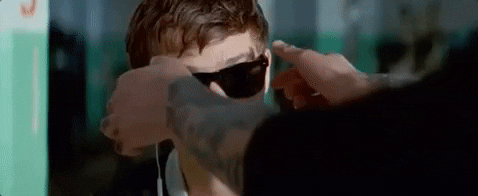 It's all very exciting for Noah, who also landed a part in the upcoming Charlie's Angels reboot and will appear alongside your fave Riverdale babe Camila Mendes in a movie called The Stand-In.
Basically, prep your lives for maximum Noah Centineo.
Image: Netflix