He's renowned for being the calm and in control 'Daddy' of One Direction but when it comes to his now former partner Cheryl Cole, Liam Payne can be rough as fkn guts.
Just days before the pair shocked the world by announcing their split via Twitter, the 24-year-old allegedly threatened to fight Cole's ex-husband Jean-Bernard Fernandez-Versini after spotting him at the Chiltern Firehouse in Central London.
An insider shared all the juicy deets with UK gossip mag The Sun:
"JB asked his friend why this guy was eyeballing him and then he realised it was his ex's fella. Liam was snarling and beckoning him over for a fight. There was a lot of gesturing, goading each other and making threats across the room. Staff were worried JB would be provoked as he boxes every day. But he assured them he was not looking for a fight and would leave because he was getting on an early flight."
Daaaaaayum, Liam. Didn't know ya had such a nasty streak…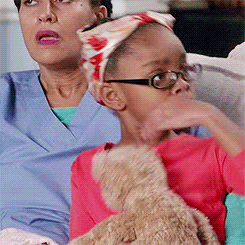 The publication maintains that nothing violent ended up happening between the two but there was definite tension in the air.
Just days ago, Cheryl penned the following heartbreaking tweet announcing that she had split up with the father of her bb Bear:
We are sad to announce that we are going our separate ways. It's been a tough decision for us to make. We still have so much love for each other as a family. Bear is our world and we ask that you respect his privacy as we navigate our way through this together.

— Cheryl (@CherylOfficial) July 1, 2018
Payne, who is nine years younger than Cole, also shared the following tweet about their split:
Cheryl and I are sad to announce that we are going our separate ways. It's been a tough decision for us to make. We still have so much love for each other as a family. Bear is our world and we ask that you respect his privacy as we navigate our way through this together.

— Liam (@LiamPayne) July 1, 2018
Image: Getty Images