As a die-hard Belieber, I am still platzing from the news that Justin Bieber popped the question to his on-again-off-again girlfriend Hailey Baldwin just weeks after reuniting.
Heck, it feels like only 5 mins ago that he and Selena Gomez were back on, now he's gonna become a husband to his fling? It's just all going so damn fast and apparently the happy couple feel the same way.
An insider told PEOPLE that things are getting "quite intense," therefore they've decided to enjoy life as an engaged couple for a while before getting hitched.
"It was getting quite intense and they realised they want to enjoy being engaged for a while," says the source, adding that nothing negative prompted their decision, they just need more time.
"It's not like they need to rush—they are both so young," the source added. "They aren't slowing things down though because they are unsure if they want to marry; they definitely want to get married."
So relax yourselves, fellow Beliebers, these two aren't going anywhere any time soon.
 "Justin and Hailey are great," the insider insists. "They are very happy and having fun together."
The Biebs previously freaked fans out last week when he was spotted crying during a bike ride with his model bae.
Justin Bieber's crying again but this time Hailey Baldwin joined him https://t.co/pp3z3JTb1s

— TMZ (@TMZ) August 9, 2018
But he has since confirmed that he was simply having a moment and things are A-Okay.
"You got good days and you got bad days," he told TMZ. "It's not real if it doesn't have any bad days."
I also think it's prudent to mention that as he spoke those wacky words, he was sashaying around town carrying a copy of The Meaning of Marriage: Facing the Complexities of Commitment With the Wisdom of God by Timothy Keller.
Perhaps ~words of wisdom~ from the religious tome prompted the delayed nuptials?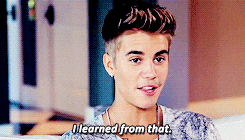 Image: Getty Images