Ariana Grande once sang the immortal words, "The light is coming to give back everything the darkness stole." Well friends, I have an amendment to that, "The darkness is coming to give back everything the Dark Lord stole." Yep, beloved Netflix series Chilling Adventures of Sabrina has been renewed for not just one extra season but TWO, meaning that after the freshly filmed season 2, the coven will be working on seasons 3 and 4.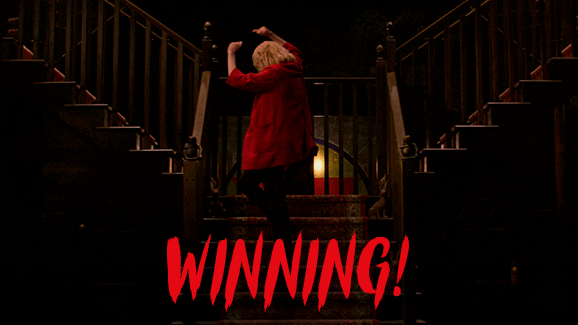 "Praise Satan! I'm so grateful to my partners at Warner Bros., Netflix, Berlanti Television and Archie Productions for supporting this darker vision of the world's most famous teen witch," creator of both CAOS and Riverdale, Roberto Aguirre-Sacasa announced. "And I'm thrilled to be continuing to tell Sabrina's chilling adventures with our incredible cast and crew, led by the unstoppable Kiernan Shipka."
The IRL Sabrina Spellman, Keirnan Shipka, shared her excitement with the following cute cast shot:
Miranda Otto, AKA Aunt Zelda, gushed about the news via social media using a Salem GIF, bless.
"Nobody says it better than my favourite Yule cat, Salem. We're back Witches! Part 2, April 5, and renewed for part 3 and 4. Thank you Satan-and Netflix!"
And in true Aunt Hilda fashion, bubbly actress Lucy Davis brought the LOLs with an A+ onesie selfie.
"I am THIS much happy! A) because #sabrina has been renewed for 16 more episodes and B) because @kiernanshipka bought me this onesie. Honestly it's a bit of a tie as to which is better."
The 16-episode order will be split in half, much like the first and second seasons, and will begin production in 2019.
In the meantime, don't forget to catch the Christmas episode Chilling Adventures of Sabrina: A Midwinter's Tale now streaming on Netflix.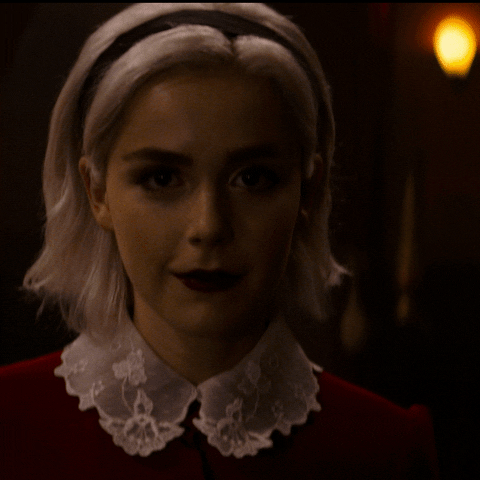 Image: CAOS