In this world, there's very few constants we can rely upon. The sky is blue, time ticks on, and Ariana Grande has an enormous ponytail on the top of her head.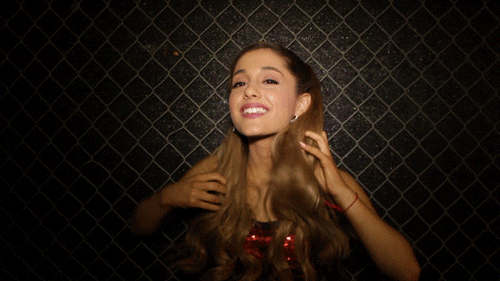 It's her thing, it's her look, it's ~iconic~, it's just 100% Ari. Cop this tweet and show me the lie:
#ArianaGrande 's hair was in a slicked back high ponytail when she came out of the womb

— kp (@kristapereiraa) April 19, 2018
But, folks, it's a huge day for hair, for music, for the world. Because it seems that on the cover of her new single No Tears Left To Cry, Ariana has officially moved her ponytail. And her stans are shook.
ʎɐpᴉɹɟ pic.twitter.com/kmdch8ddeA

— Ariana Grande (@ArianaGrande) April 19, 2018
https://t.co/DHcmUHevyp pic.twitter.com/2WSHGfTta4

— Ariana Grande (@ArianaGrande) April 19, 2018
What is this sorcery? Ari, doll, we needed a bitta warning before a huge change like this! Not only is it blonde, but it's at the nape of her neck, and people are feeling feelings.
Hilarious feelings.
Ariana Grande: *lowers her ponytail*
Gay Twitter: pic.twitter.com/gXi9imYayD

— Alp Ozcelik (@alplicable) April 19, 2018
How come when ariana grande wears her hair in a low ponytail it's cute but when I do it I'm a founding father????

— sweet b (@HOFFice_space) April 19, 2018
Momentous feelings.
ariana grande lowered her ponytail and changed the world forever

— ???????? (@MelissaBrooksLA) April 19, 2018
Ariana Grande lowered her ponytail pic.twitter.com/RHoDo1pEuD

— michael (@mchaelortz) April 19, 2018
GUYS OMG THE PONYTAIL MISS ARIANA GRANDE DID NOT COME TO PLAY pic.twitter.com/55GK1GHuFN

— sıɹɥɔ???? (@newyorksouIptii) April 18, 2018
Loving feelings.
MOOD: Ariana Grande's new ponytail pic.twitter.com/G8lvOeHbV2

— TZA (@Twonesterr) April 19, 2018
No word yet on whether this is a permanent change to Ari's look, but judging from these reax, it might be sticking around.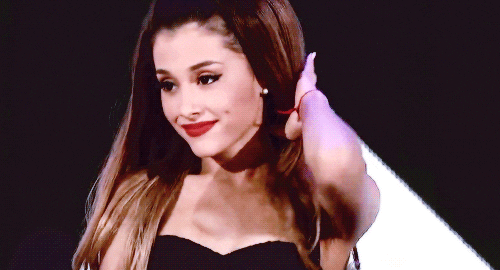 Image: Twitter / @arianagrande