Behlod, this live cat map knows where your cat lives, and can probably also tell you where they're copping a second (or third) dinner every night.
It's called IKnowWhereYourCatLives and it's a data visualisation experiment from Owen Mundy and a team of boffins at Florida State University, where they've gleaned images from social media sites like Instagram and Flickr that use hashtags like #cat.
From there, the team used the GPS metadata (location information attached the the photo taken and when it was uploaded) and chucked them into a live view of the world.
Yes, you can zoom right in on your street and see all the cats that have been photographed there. I looked at the area where our Sydney offices are and look at this handsome kit.
If you manage to find a photo that you've taken, then hey nice! But you also have the power to get them removed. All you have to do is either delete the photo from your Insta, or put your account on private. It'll take up to 30 days, but eventually your image will disappear from the map.
You can also see where all the cats are, with the charts that show density of kitty population. Or at least which countries are cat-obsessed and post the most amount of Cat Content online.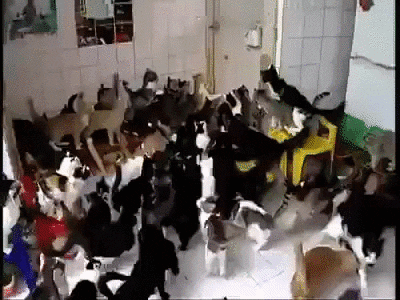 Unsurprisingly, America is the biggest country of cat lovers with over 200k photos shared with the #cat tag. If you want you can really look into it more, as the team have broken it down to most popular cities for kitties – New York City is #1.
So if you've got a rather fine-lookin' feline, you might spot them popping up on the site as they get papped by kit-crazy fans.
Image: IKnowWhereYourCatLives.com