It's not uncommon for some of you pup-owners to leave the TV or radio on for your pooch when you've gotta duck out for a bit; I know people that put animal-based movies on for their dog, or leave the digital radio playing some smooth chill music so their snookums doesn't ~get bored~ when they're home alone. Don't listen to anyone else, it's normal as hell.
Audible have lapped up the knowledge that humans like to leave their pups with some kind of sensory company when they have to leave them at home on their own, and so it's now serving up some precious audiobooks specifically crafted for those four-legged friends.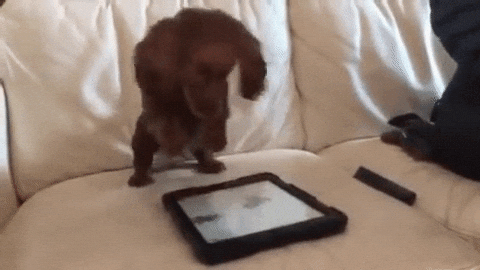 Backed by Osher Günsberg and his cavoodle pup, Frankie, the range of audiobooks have been chosen because they are either extremely dog-centric – like Red Dog by Louis De Bernieres, narrated by David Field – or the narration is calm and comforting, nothing that's going to get your puppo howling at the ceiling.
And if you don't believe the power of a steady and even reading of a book on boisterous dogs when they're alone, Faith and the team at Sydney Dogs & Cats Home have been playing Sherlock Holmes to their residents, and it's been working wonders.
Many of our rescue dogs find the shelter environment stressful, and we've found having a familiar voice and tone playing daily from the Audible for Dogs collection has contributed to a more calming space. Aladdin, currently our longest-term doggy resident, has been listening to Sherlock Holmes narrated by Stephen Fry, along with our other kennelled dogs.

He can be reactive, barking as other dogs pass his kennel, but our team of behaviourists have observed that when the audiobook is playing it appears to distract him and he usually listens quietly and calmly, which has been wonderful to note.
So if you're at your wits end, or you've played every episode of Paw Patrol for your pup while you've ducked out for date night/the movies/groceries/whatever, give the dog-friendly range a look on the Audible site. What's the worst thing that could happen? (Unless your schnauzer isn't a Lord Of The Rings fan.)
And don't worry about cats, I'm pretty sure they can read anyway.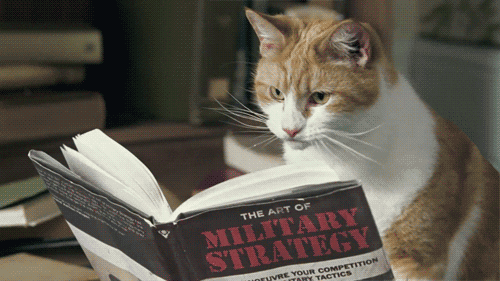 Image: Supplied