2021 has been rolling along, minding its business, feeling kinda like a 2020 lite, in a way. It's the whimsical and weird older sister of 2020 and tbh, I kinda respect her. However, now we have Bernie Sanders porn based on the inauguration day meme, and I do not know how to feel about it.
Self-proclaimed 'adult internetainer' Elle Hell is the absolute mastermind behind this idea, which basically involves Hell dressed head-to-toe as Bernie Sanders until eventually, well, she isn't dressed at all. It's a porno, you get the idea.
The instructional jerk-off video is aptly titled 'I'm Once Again Asking You To Cum', which is a reference to another Bernie Sanders meme in which the legend himself is standing there (same coat and all), and asking Americans to get on down to the booths to vote. Naturally, we named that meme one of the best of 2020 in our meme wrap-up that you can have a squiz at here.
But hey, back to the porno. Will I be linking it to you? Absolutely the fuck not, but I mean, you have the creator name, the title and the ultimate powers of Google at your side to do that. Just, uhh, put on incognito mode maybe?
I honestly cannot show much of this video to you, so have this safe still.
As with all pornos, the vid goes from funny Bernie parody to strictly X-rated real fucking fast, so I suggest anyone who goes searching for it goes in with the knowledge that it's a lot for a Thursday morning.
"Too many hardworking Americans are working two, three jobs just to make ends meet," she says in the vid.
"I think Americans should be able to work one job to take care of things.
"You deserve to cum for free. Everyone deserves to cum for free. You deserve as many orgasms as you want. Today, I'm gonna aid you in cumming, which every single American should be able to do."
That's a sentence I never imagined typing during my Journalism degree.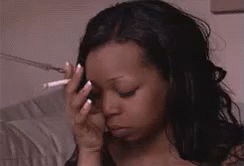 What a way to spend a Thursday morning.
As you can see from the quotes, the Bernie character stays throughout the entire vid, and to make things worse, the mittens stay on as well. That is all I shall say.
"My grandparents did a lot of work in socialism in their younger days and I am from Milwaukee, [which has] a long history of socialism," she told VICE in an interview.
"Bernie's priorities for the country align strongest with mine out of any candidate I have experienced since adulthood."
So hey, if you feel inspired by any Aussie politicians, I'm sure there's a huge vacancy for character-inspired pornos. I would not like to see them if you do make them, however. This one was enough.